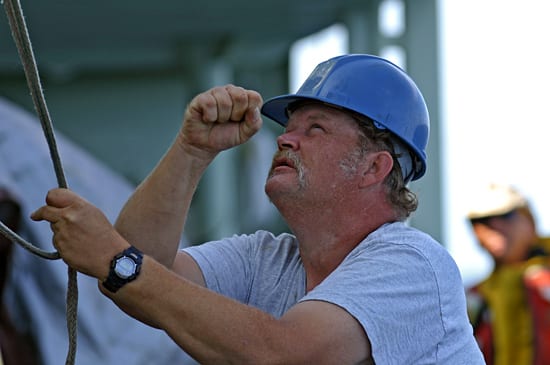 Stop!
August 1, 2006
Research vessel Atlantis Bosun Wayne Bailey signals to a crew member during ship operations for the Galápagos Rift Expedition in May and June 2005. Crew members work closely with scientists to launch and recover equipment.(Photo by Amy Nevala, Woods Hole Oceanographic Institution)
Image and Visual Licensing
WHOI copyright digital assets (stills and video) contained on this website can be licensed for non-commercial use upon request and approval. Please contact WHOI Digital Assets at images@whoi.edu or (508) 289-2647.