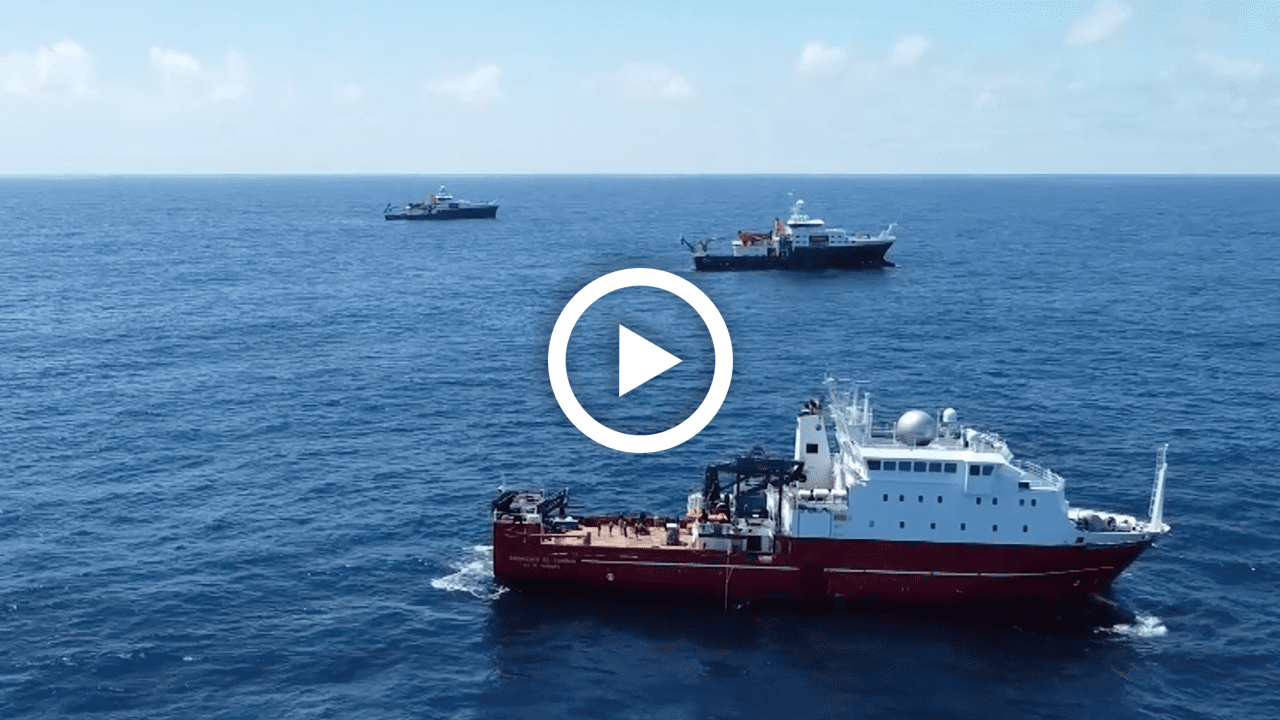 In May 2021, members of WHOI's Ocean Twilight Zone project braved the rough seas of the Northeast Atlantic aboard the Spanish research vessel Sarmiento de Gamboa. Their mission: locate the spring phytoplankton bloom and measure how carbon moves through the mysterious mid-ocean "twilight zone."
The Sarmiento joined two other research vessels funded by NASA's EXPORTS program to intensively study the area. This remarkable and rare coordination of 150 scientists from several organizations, and crew on three different ships, was years in the making.
Watch as the WHOI research team, led by Ken Buesseler and Heidi Sosik, deploys innovative new imaging technologies and hauls up hundreds of fascinating specimens from the deep sea. Along the way, you'll gain an endless appreciation for the vast, weird, and wonderful ocean twilight zone – without getting wet.
Read More