Woods Hole Sea Grant Awards Funds to Six New Coastal Projects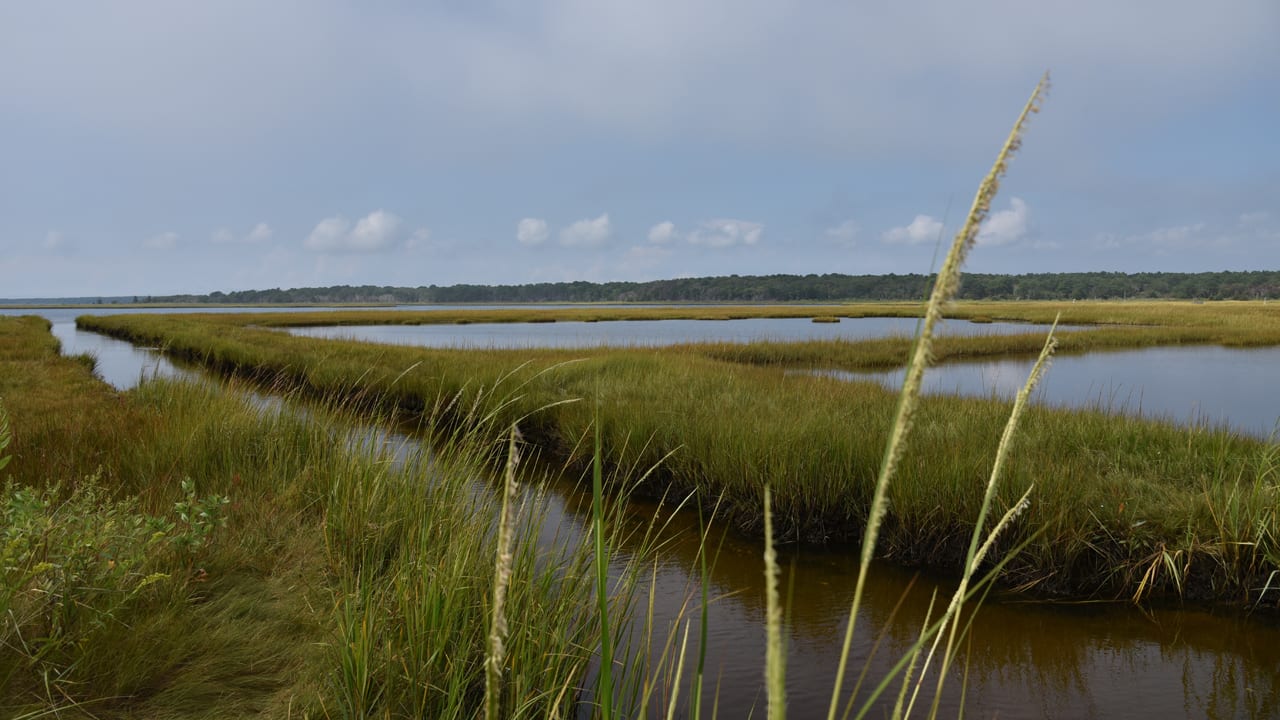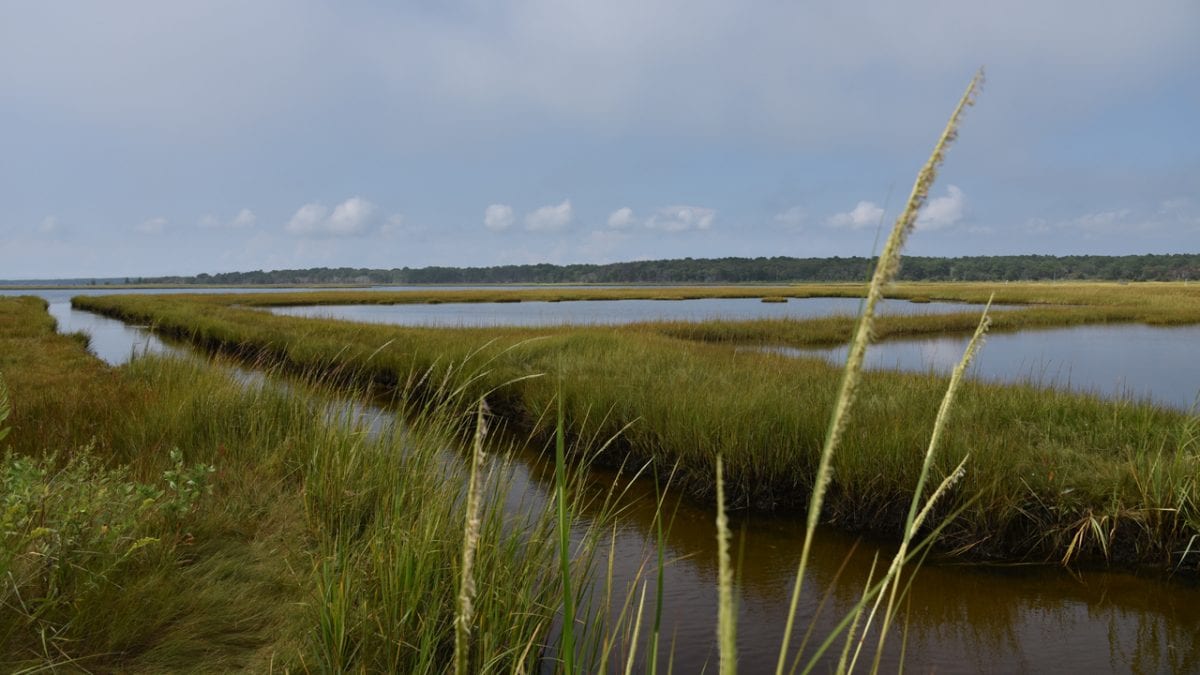 ---
March 5, 2018
The Woods Hole Sea Grant program has awarded researchers from Woods Hole Oceanographic Institution (WHOI) and other Massachusetts academic organizations funds for six new projects. The awards represent a total anticipated research investment of nearly $1.5 million over the next two years from the National Oceanic and Atmospheric Administration and other non-federal matching funds.
"We are proud to have funded projects that address issues and information needs specific to our state and region," said Woods Hole Sea Grant Director Matt Charette. "The result of this work will contribute to maintaining healthy coastal ecosystems; refining the techniques and management strategies for sustainable fisheries and aquaculture; and helping our communities and local economies to be more resilient in the face of climate change."
A team of biologists and marine chemists from WHOI led by Mark Hahn and Chris Reddy will examine the potential risk to human health posed by halogenated marine natural products (HNPs) in seafood. Some HNPs have been found to be persistent and bioaccumulative and to occur at similar concentrations as their industrial counterparts such as PCBs.  Preliminary research suggests that HNPs could make a substantial contribution to the total "dioxin equivalents" in marine animals, and thus to the total risk of dioxin-like effects from consuming seafood. This research will help inform decisions regarding consumption of seafood by humans, including sensitive subpopulations such as children and pregnant women.
WHOI oceanographers Steve Elgar and Britt Raubenheimer will examine the resilience of sandy shorelines, and in particular the recovery of beaches after storm-induced erosion or inlet breaching. The work focuses on the shoreline of Martha's Vineyard, where sediment transport is affecting water quality, shellfish farms, tourism, and homes and structures. Although focused on the southern shoreline of Martha's Vineyard, the results will apply to a range of coasts and be of interest to the USGS, Cape Cod Extension, conservation commissions, environmental groups, homeowners, coastal engineers, shellfish farmers, fishermen, and swimmer safety personnel.
Biologists Joel Llopiz and Rubao Ji of WHOI, with colleagues Martha Hauff of Stonehill College and Hannes Baumann of the Univ. of Conn., want to address the dearth of knowledge on the ecological role of the northern sand lance in the Gulf of Maine. Ecological hotspots off Massachusetts's shores such as the Nantucket Shoals region and Stellwagen Bank are critical foraging grounds for such iconic marine species such as humpback whales, bluefin tuna, and cod, and the sand lance is one reason these hotspots exist. As management efforts are increasingly directed towards entire ecosystems rather than single species, focused research on the more influential components of these ecosystems, such as sand lance, can provide a major contribution.
University of Massachusetts Dartmouth biological oceanographer Jefferson Turner will use Sea Grant funding to expand the 30-year data collection record ofphytoplankton abundance and community compositionin Buzzards Bay (Mass.).  The extended program will focus on patterns of appearance and abundance of harmful phytoplankton species in relation to those of other phytoplankton species that may utilize different nutrients and hydrographic niches. The research may provide the state agency responsible for ensuring the safe harvest of shellfish with new management approaches to predicting and dealing with these harmful blooms.
New England has a decades-old practice of digging ditches in salt marshes to increase marsh drainage and reduce the habitat for breeding mosquitoes. A new project led by WHOI marine chemist Amanda Spivak will be the first to quantify how nearly 90 years of ditch digging and maintenance have impacted marsh elevation, accretion rates, pond density, and carbon storage. The information will help wetland managers and restoration practitioners assess the long-term outcomes of ditch maintenance decisions.
With environmental change and rising sea levels, coastal communities are developing strategies to protect and stabilize their shorelines using natural materials. This 'living shoreline' concept may be more costly than traditional methods, but can provide added benefits in terms of ecosystem services. Three researchers from the WHOI Marine Policy Center, Di Jin, Porter Hoagland, and Hauke Kite-Powell, will develop a framework for an effective and 'rapid' assessment for living shoreline designs and their ecosystem benefits. Their results will give coastal communities a decision-making tool to evaluate these new designs and compare them with traditional shoreline protection techniques.
"The work at Woods Hole provides critical information about issues related to human health and safety, the impacts of climate change on our shoreline and coastal ecosystems, and our economically important aquaculture industry," said Congressman William Keating. "And I am proud that Woods Hole continues to be nationally recognized for their important work, as evidenced by the Sea Grant funding announced today. Every dollar Congress appropriates to the Sea Grant network is multiplied more than eight times in its impact on the economy. In fact, Woods Hole's support for the National Flood Insurance Program Community Rating System (CRS) coordinator position in Barnstable County has led to millions of dollars in savings on flood insurance premiums for homeowners, businesses, and municipalities in our area.  The program has worked so well that I introduced the Community Flood Insurance Savings Act to help other regions leverage federal funding and replicate Barnstable County's success."
Woods Hole Sea Grant is administered at the Woods Hole Oceanographic Institution, but the research competition is open to faculty and staff at any public or private research or higher education institution, usually those based in the state of Massachusetts.
The Woods Hole Sea Grant program supports research and education, and a marine advisory program in concert with the Cape Cod Cooperative Extension, that encourage environmental stewardship, long-term economic development, and responsible use of the nation's coastal and ocean resources. It is part of the National Sea Grant College Program of the National Oceanic and Atmospheric Administration, a network of 33 individual programs located in each of the coastal and Great Lakes states.