Will Oxygen in the Ocean Continue to Decline?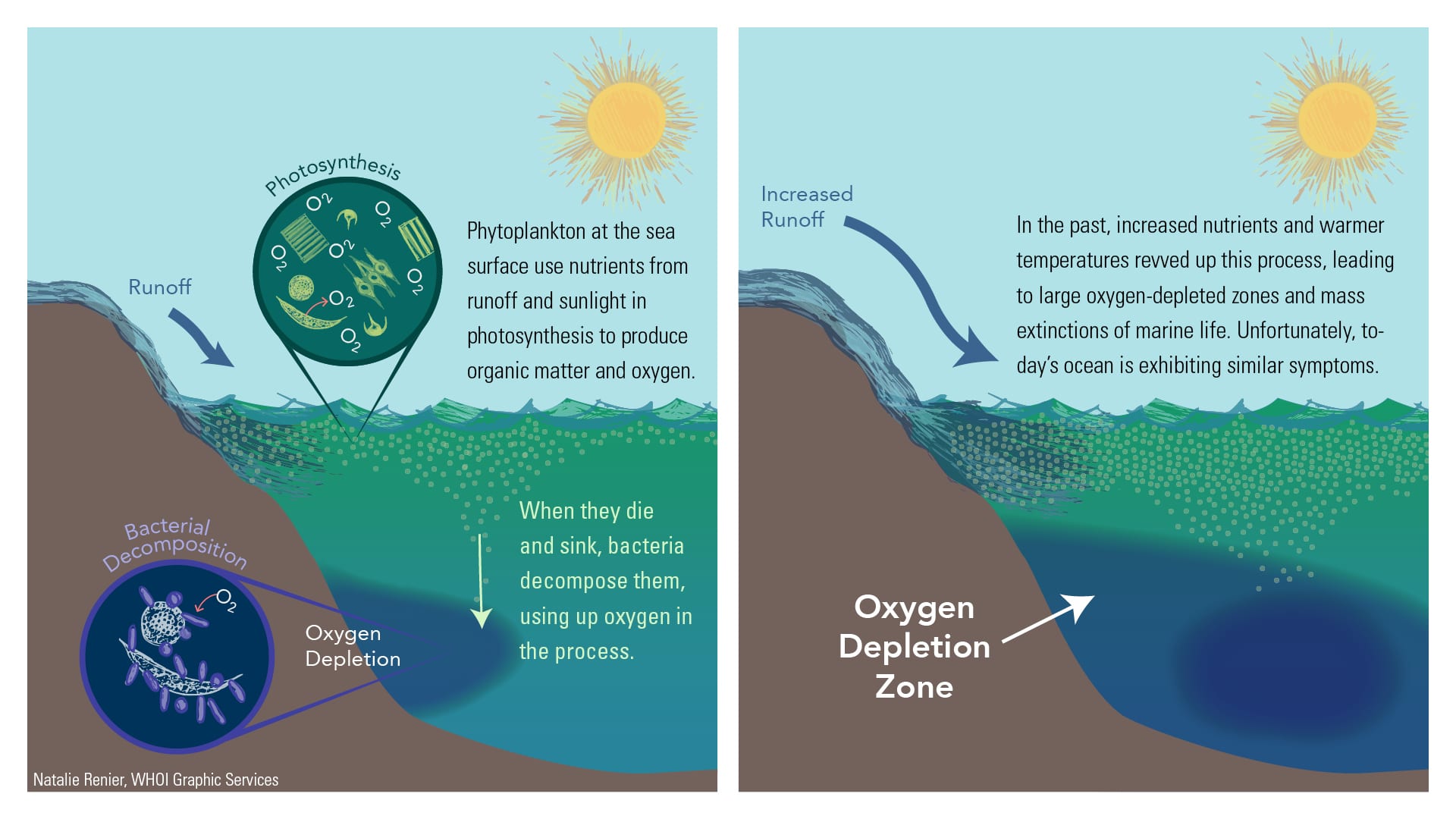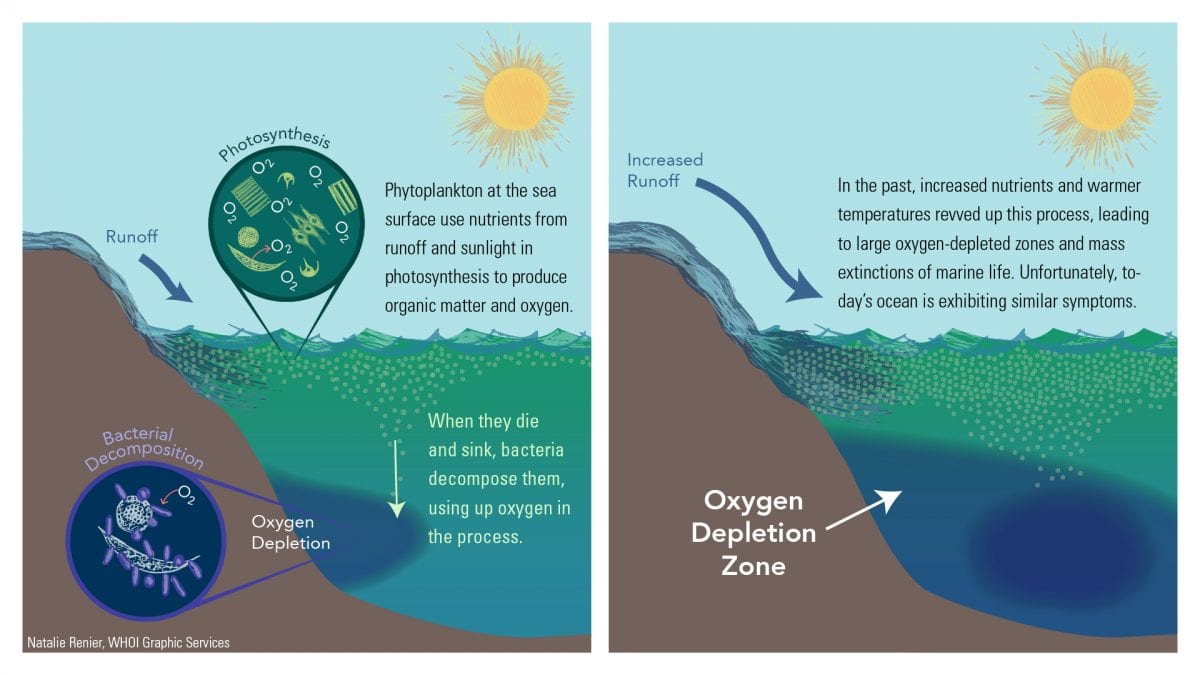 Levels of oxygen in the ocean have decreased in the past, causing catastrophic losses of marine life. Scientists worry that oxygen levels may be decreasing now and into the future. Here's how the process of deoxygenation works. (Natalie Renier, WHOI Graphic Services)
Image and Visual Licensing
WHOI copyright digital assets (stills and video) contained on this website can be licensed for non-commercial use upon request and approval. Please contact WHOI Digital Assets at images@whoi.edu or (508) 289-2647.