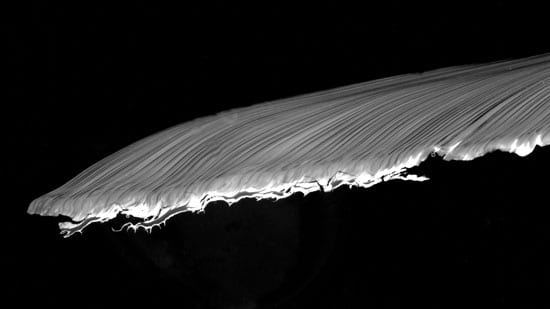 What's in a Shell?
July 23, 2006
A thin section of a quahog shell reveals annual growth bands, like tree rings, which are valuable for climate change studies. (Photo by Tom Kleindinst, Woods Hole Oceanographic Institution)
Image and Visual Licensing
WHOI copyright digital assets (stills and video) contained on this website can be licensed for non-commercial use upon request and approval. Please contact WHOI Digital Assets at images@whoi.edu or (508) 289-2647.