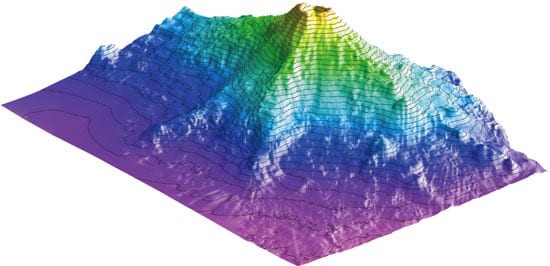 Vocal Volcano?
June 1, 2006
Rising 4,360 meters (14,300 feet) from the seafloor off Samoa, Vailulu'u looks like an underwater version of Mount Fuji. (Courtesy Stan Hart, Woods Hole Oceanographic Institution)
Image and Visual Licensing
WHOI copyright digital assets (stills and video) contained on this website can be licensed for non-commercial use upon request and approval. Please contact WHOI Digital Assets at images@whoi.edu or (508) 289-2647.