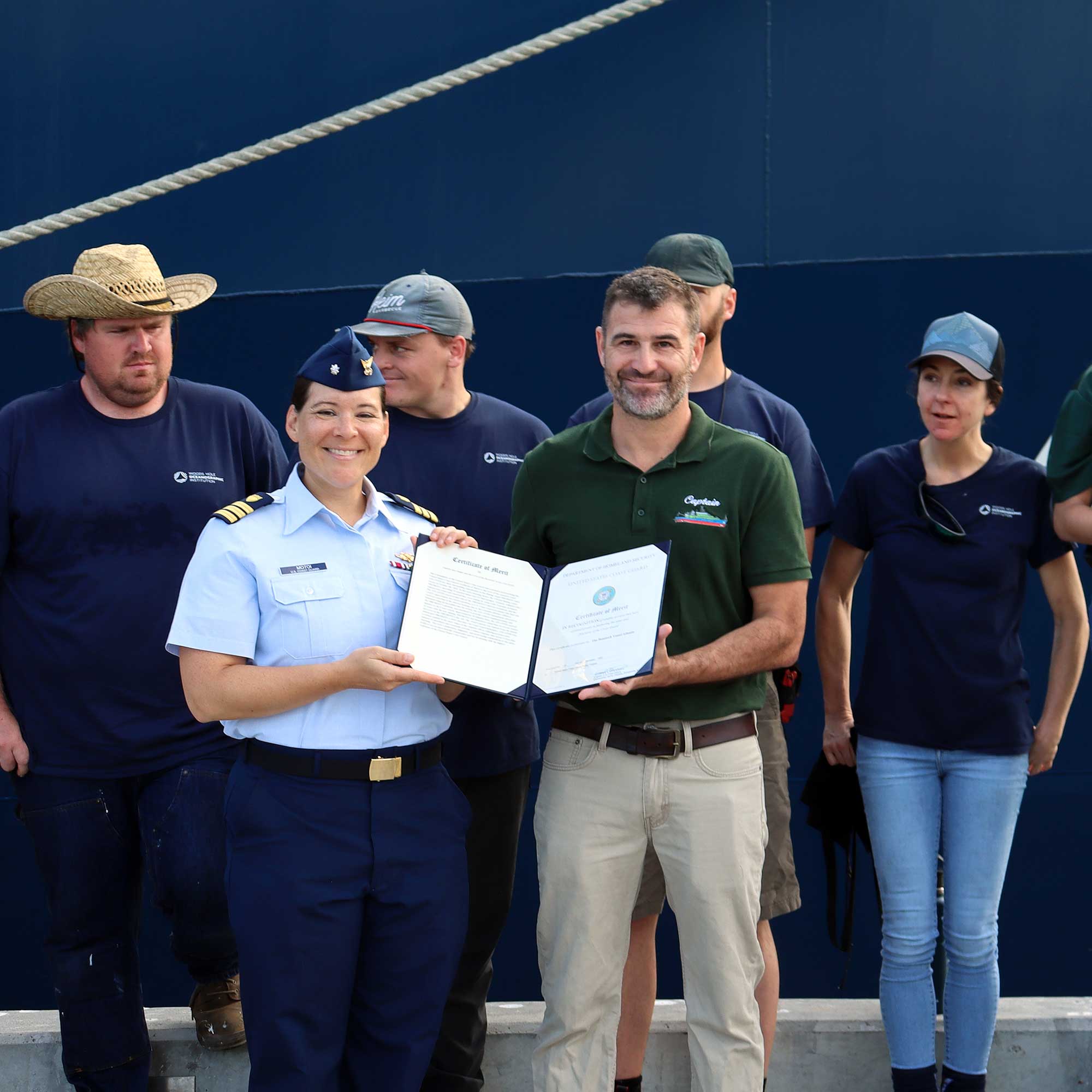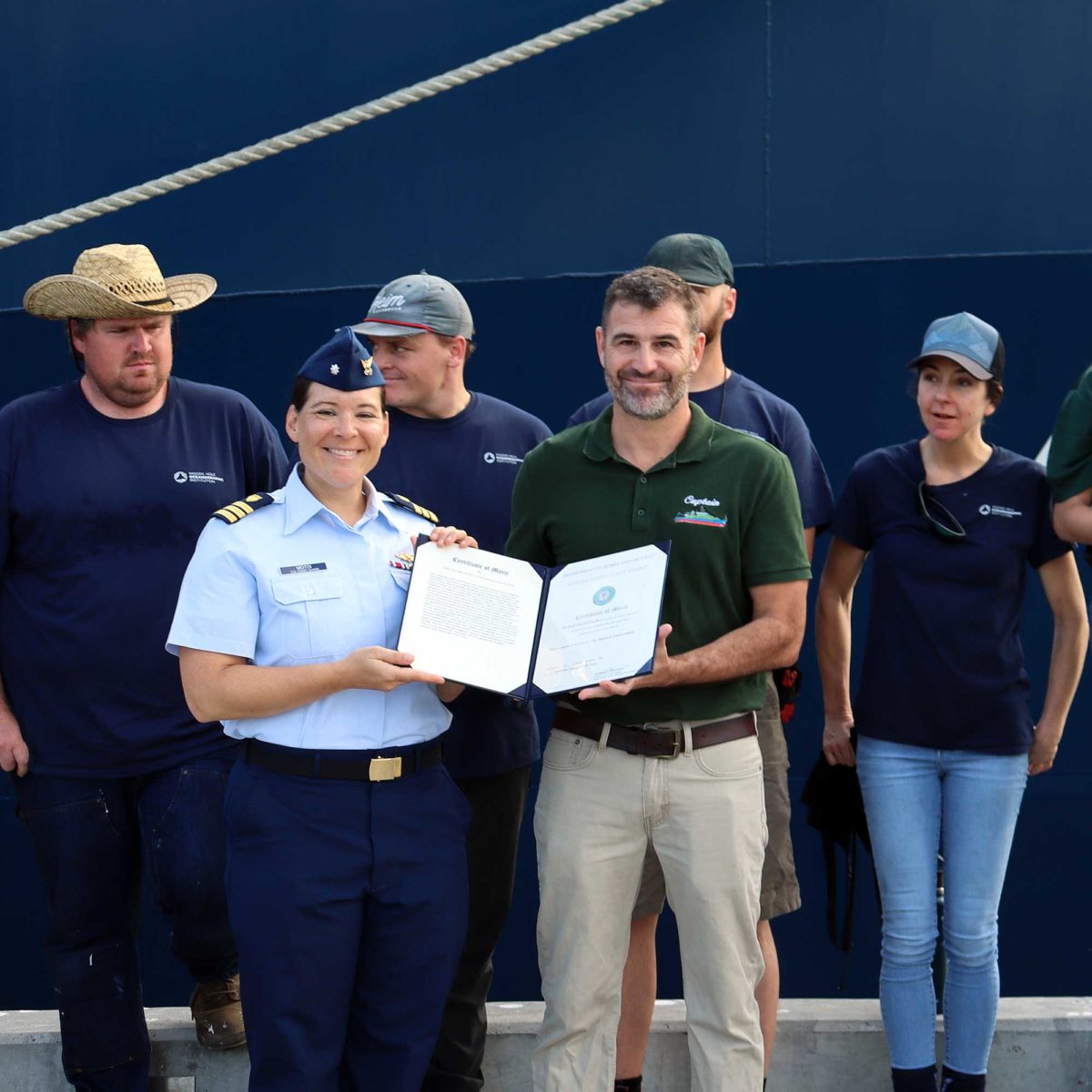 R/V Atlantis recognized by US Coast Guard
August 3, 2023
In the early morning hours of October 28, 2022, the WHOI research vessel Atlantis responded to a mayday call from a commercial fishing boat sinking off the coast of Virginia. After motoring to the F/V Tremont, the Atlantis crew launched an inflatable boat and towed 13 passengers (including a child) in a life raft to safety. Everyone on board was saved, with no reported injuries.
In July 2023, while in port in San Diego, the captain and crew of Atlantis were recognized by the U.S. Coast Guard for their role in ensuring the safety of those on the Tremont and for displaying the mutual aid that all mariners rely on when they are in distress. In this picture USCG Commander Ellen Motoi presents Captain Derek Bergeron with a certificate of merit. #BravoZulu Atlantis.
📸 by Danielle Fino © Woods Hole Oceanographic Institution
Image and Visual Licensing
WHOI copyright digital assets (stills and video) contained on this website can be licensed for non-commercial use upon request and approval. Please contact WHOI Digital Assets at images@whoi.edu or (508) 289-2647.