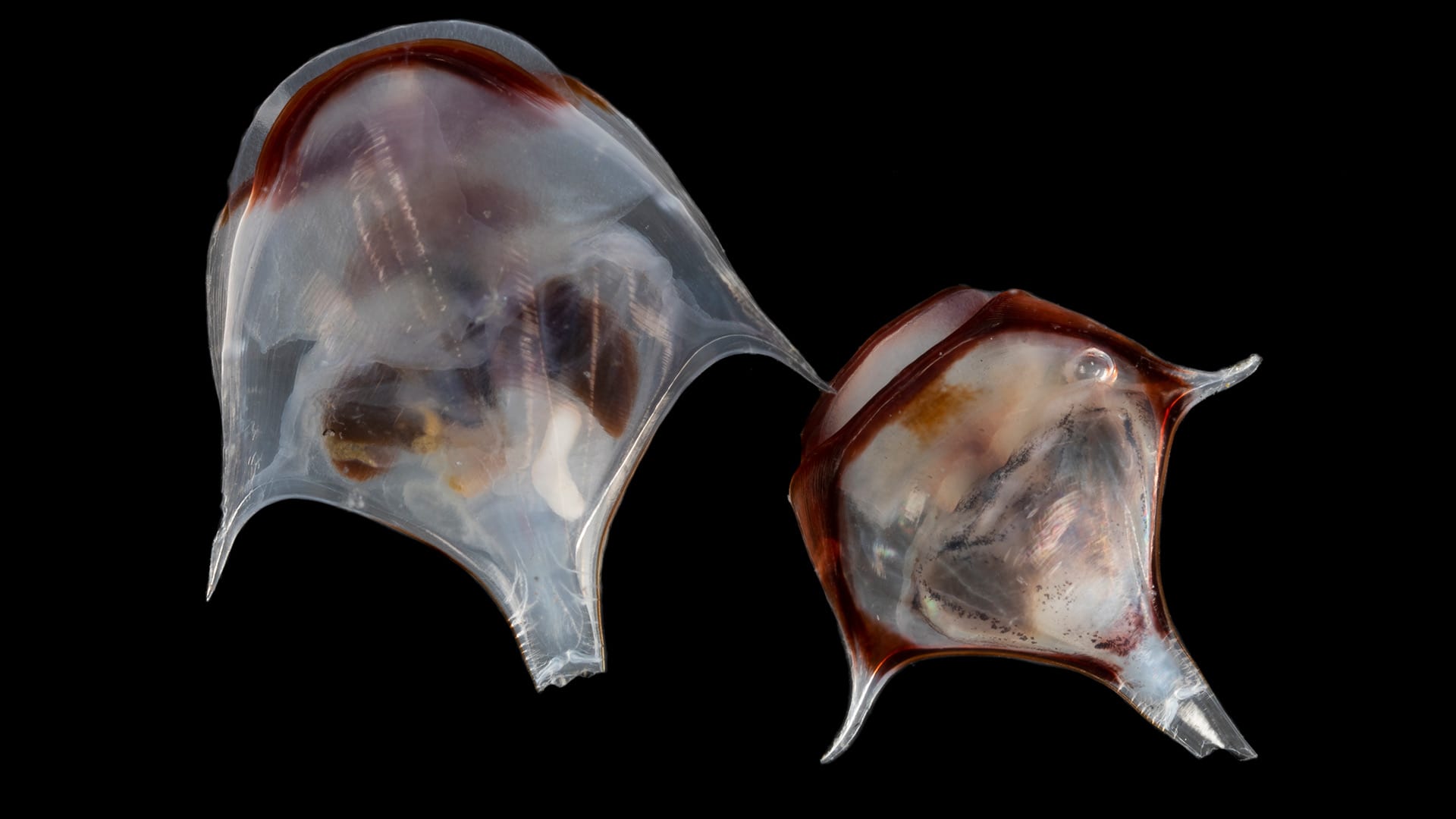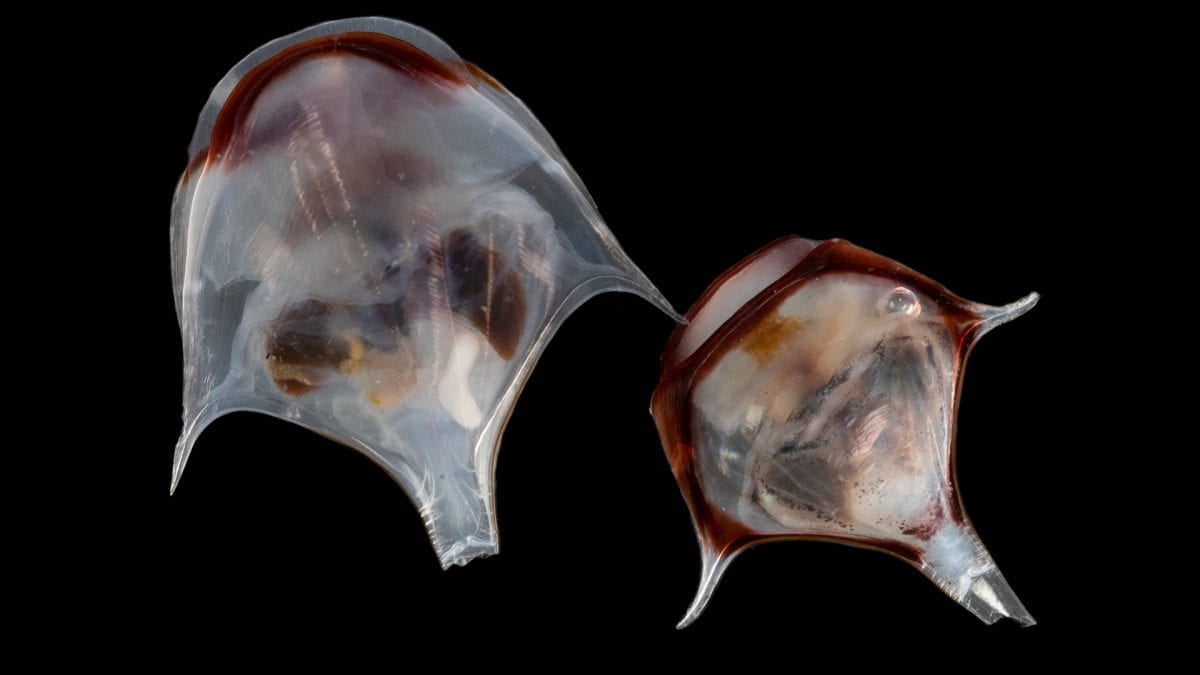 Potato chips of the sea
May 30, 2019
Sometimes referred to as the potato chips of the sea, two pteropods (Diacria trispinosa) move through the Ocean Twilight Zone in search of food. Photo by Paul Caiger, Woods Hole Oceanographic Institution.
Image and Visual Licensing
WHOI copyright digital assets (stills and video) contained on this website can be licensed for non-commercial use upon request and approval. Please contact WHOI Digital Assets at images@whoi.edu or (508) 289-2647.