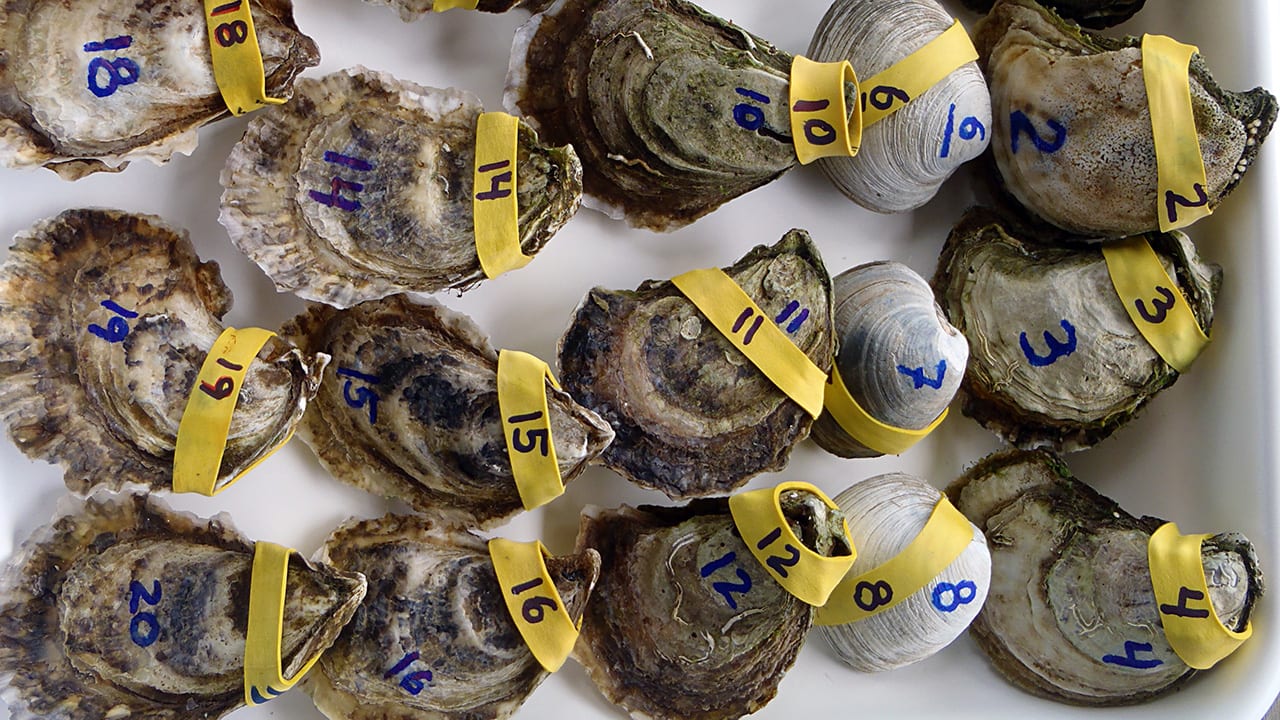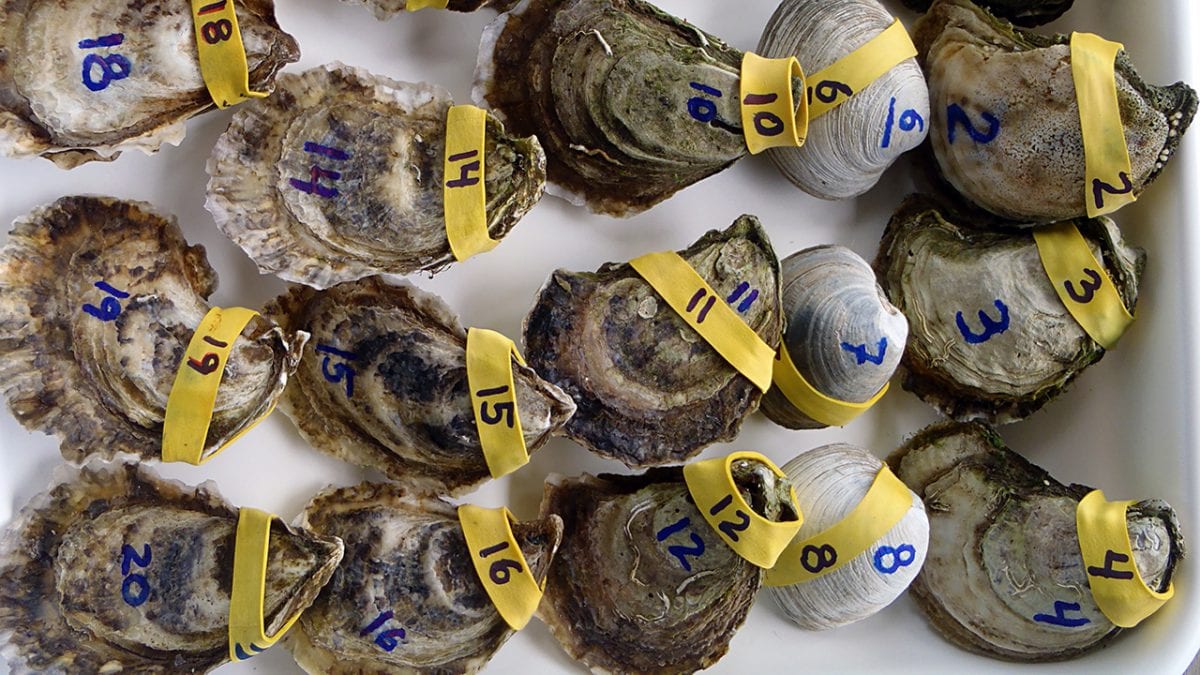 Pollution Fighters?
April 3, 2018
Researchers from WHOI Sea Grant and the Cape Cod Cooperative Extension analyzed wild and farmed oysters and quahogs to see how much nitrogen the shellfish can store in their shells and tissue. Excess nitrogen from fertilizer runoff and septic tanks boosts the growth of algae that ponds and other water bodies and reduce oxygen levels in them. Shellfish are efficient filter feeders that can help remove excess nitrogen. Towns are considering seeding and growing shellfish to help reduce nitrogen pollution. The research will help them estimate how much excess nitrogen shellfish can remove from coastal waters. (Photo courtesy of Diane Murphy, Woods Hole Sea Grant)
Image and Visual Licensing
WHOI copyright digital assets (stills and video) contained on this website can be licensed for non-commercial use upon request and approval. Please contact WHOI Digital Assets at images@whoi.edu or (508) 289-2647.