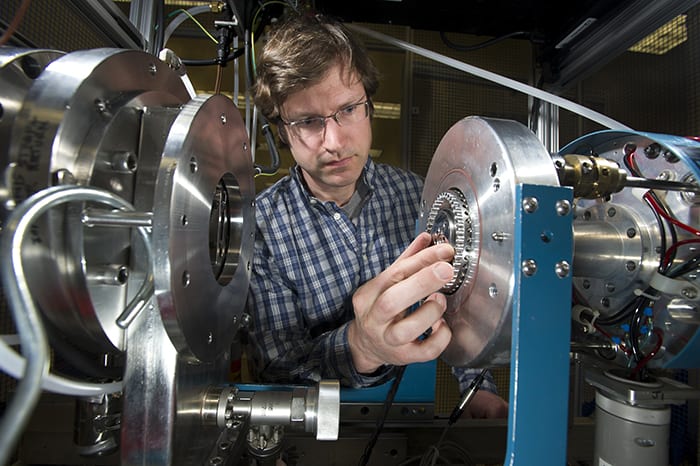 Guess Your Age?
August 10, 2015
Brett Longworth, research associate in the Geology & Geophysics department, loads a wheel of samples into the ion source of the National Ocean Sciences Accelator Mass Spectrometry (NOSAMS) facility. The samples of graphite, a crystalline form of carbon, are used by the NOSAMS facility to measure the sample's age using the carbon isotopes which have a specific rate of decay. This decay rate allows scientists to determine how old a sample is. The AMS facility can date many types of samples including seawater, corals, sediments, and rocks.(Photo by Tom Kleindinst, Woods Hole Oceanographic Institution)
Image and Visual Licensing
WHOI copyright digital assets (stills and video) contained on this website can be licensed for non-commercial use upon request and approval. Please contact WHOI Digital Assets at images@whoi.edu or (508) 289-2647.