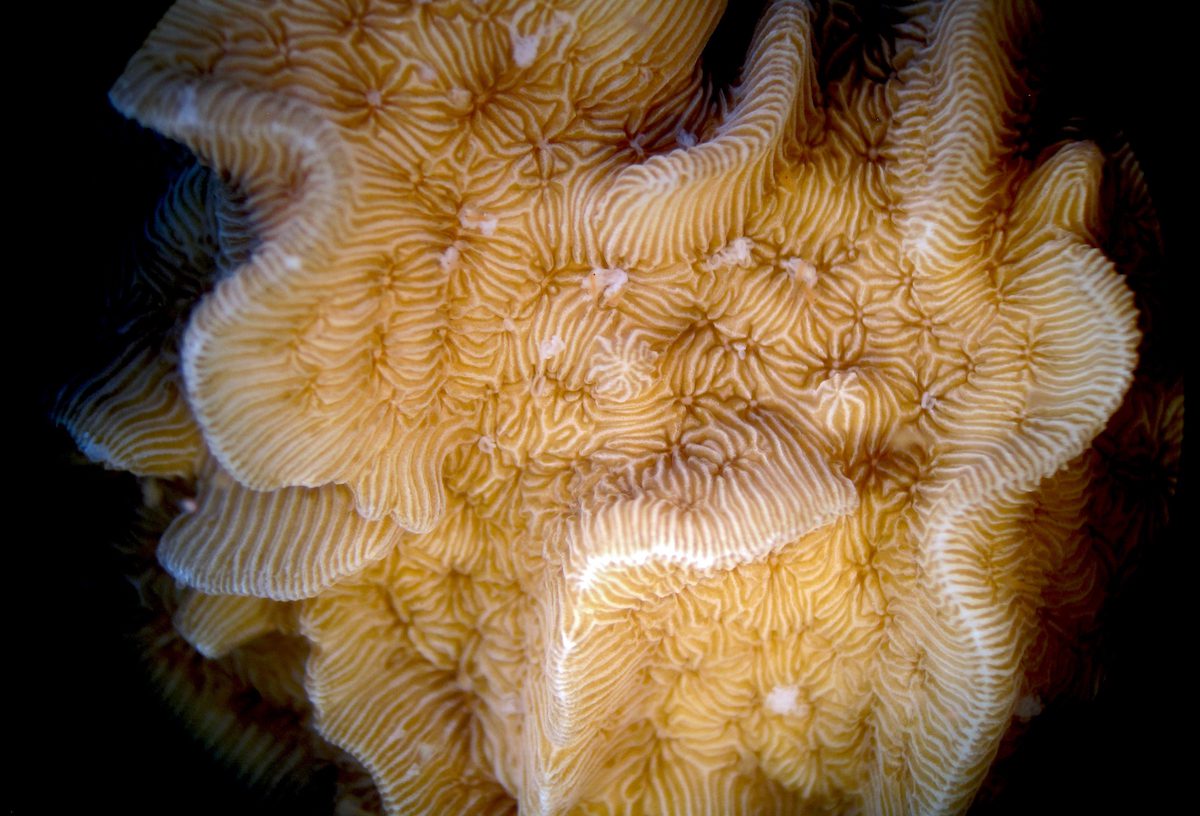 Coral Landscape
August 7, 2023
It's not a mountain landscape viewed from above. It's actually Pavona varians, or "corrugated coral," photographed under a microscope! This hard-skeleton coral sends tiny white filaments out to snare and digest prey. This reef-building coral species was collected from Panama's Liquid Jungle Lab during a #WHOI tropical marine biology course.
Photo by Liz Drenkard © Woods Hole Oceanographic Institution
Image and Visual Licensing
WHOI copyright digital assets (stills and video) contained on this website can be licensed for non-commercial use upon request and approval. Please contact WHOI Digital Assets at images@whoi.edu or (508) 289-2647.