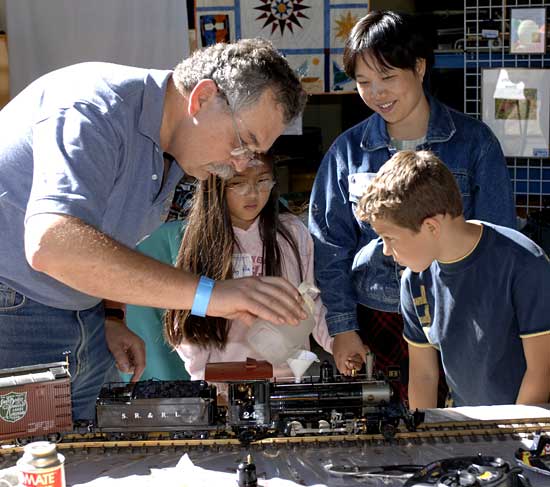 All Aboard!
July 18, 2006
Physical oceanographer Ken Brink demonstrated his model trains as part of the employee arts and crafts exhibit at the Institution's 75th anniversary celebration on October 1, 2005. Events celebrating the Institution's history, scientific achievements, and employees were held throughout the year. (Photo by Tom Kleindinst, Woods Hole Oceanographic Institution)
Image and Visual Licensing
WHOI copyright digital assets (stills and video) contained on this website can be licensed for non-commercial use upon request and approval. Please contact WHOI Digital Assets at images@whoi.edu or (508) 289-2647.