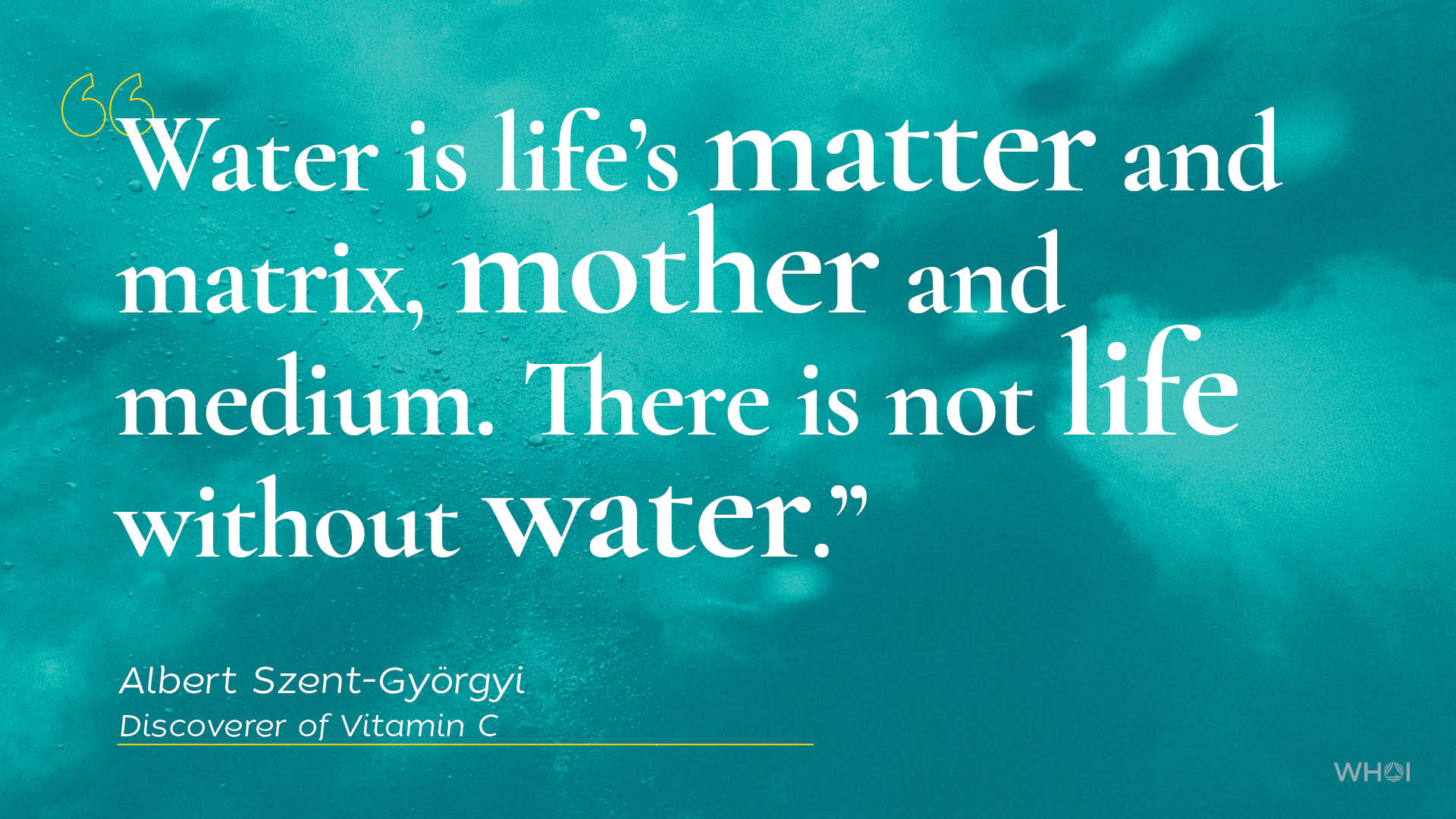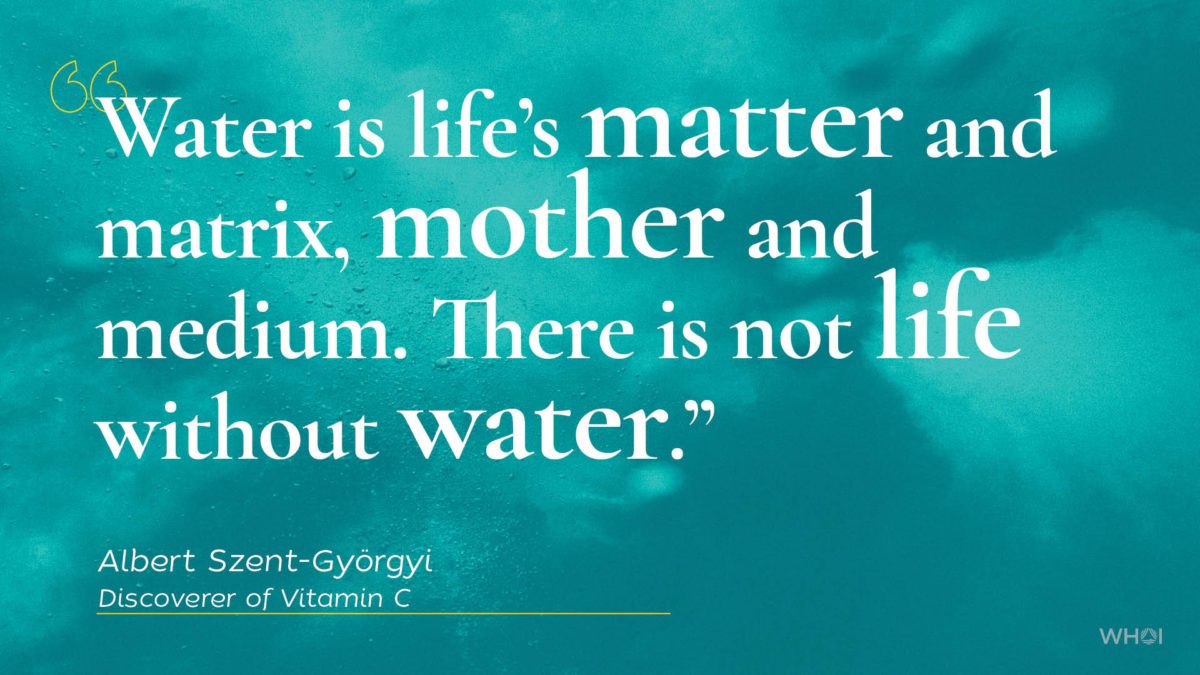 Albert Szent-Györgyi
August 19, 2023
Albert Szent-Györgyi was a Hungarian-born scientist who spent much of his career at the Marine Biological Laboratory in Woods Hole. He won the Nobel Prize in 1937 for his research on Vitamin C and the citric acid cycle, a critical process in cell respiration. He later investigated the biophysics of muscles, cancer, and free radicals. This quote, excerpted from Szent-Györgyi's 1971 paper, "The Biology and Pathology of Water" makes clear that this molecule is essential to all biological functions.
Image and Visual Licensing
WHOI copyright digital assets (stills and video) contained on this website can be licensed for non-commercial use upon request and approval. Please contact WHOI Digital Assets at images@whoi.edu or (508) 289-2647.