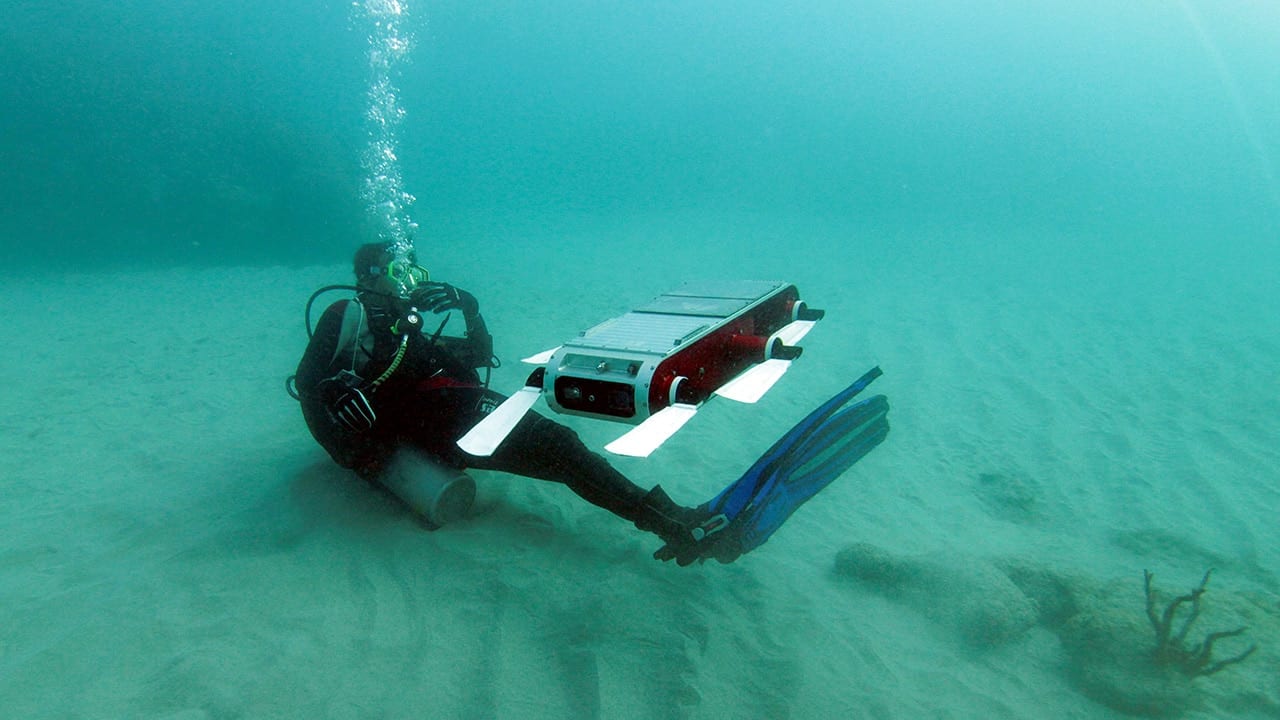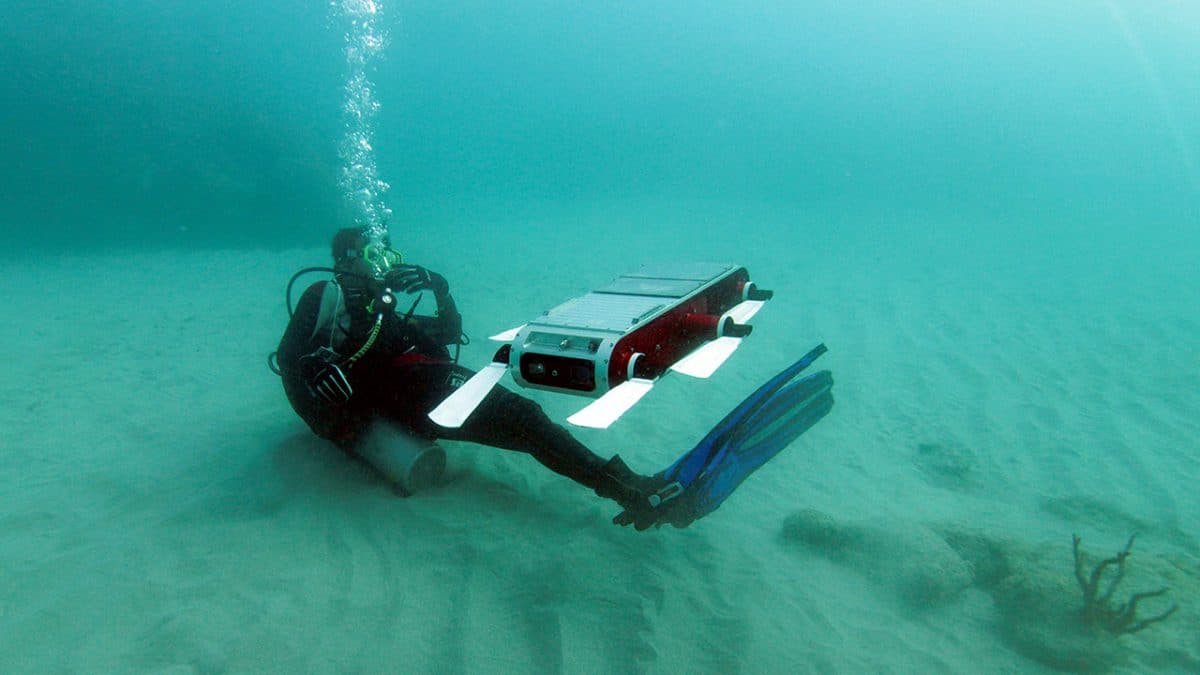 A Smarter Underwater Bot
February 22, 2019
WHOI assistant scientist Yogesh Girdhar is developing underwater robots that can explore in a more humanlike way. This includes having the ability to distinguish "interesting" visual stimuli and home in on them, rather than proceeding on preprogrammed routes in a more, well, robotic fashion. Girdhar helped develop this experimental vehicle, called Aqua. In experiments off Barbados, it detected something different and interesting — Girdhar himself. It followed him until he stopped, and then it hovered over him.
(Photo by Ioannis Rekleitis, McGill University)
Image and Visual Licensing
WHOI copyright digital assets (stills and video) contained on this website can be licensed for non-commercial use upon request and approval. Please contact WHOI Digital Assets at images@whoi.edu or (508) 289-2647.