Travel Information
Hobart Airport (HBA)
Hobart is located approximately 17km (10.5 miles) from the Hobart International Airport. Once you arrive at the airport you can either rent a car, take a bus (Skybus) or take a taxi. All services can be found at the designated Ground Transportation areas. The Skybus will take you into Hobart for a cost of $18.50 AUD one way ($36.00 AUD round trip) and it runs from 4:30 AM to 10:00 PM 7 days a week. The Skybus departs every half hour from Hobart Airport and takes approximately 30 minutes to arrive into downtown Hobart. Taxis are available at the curb outside the airport.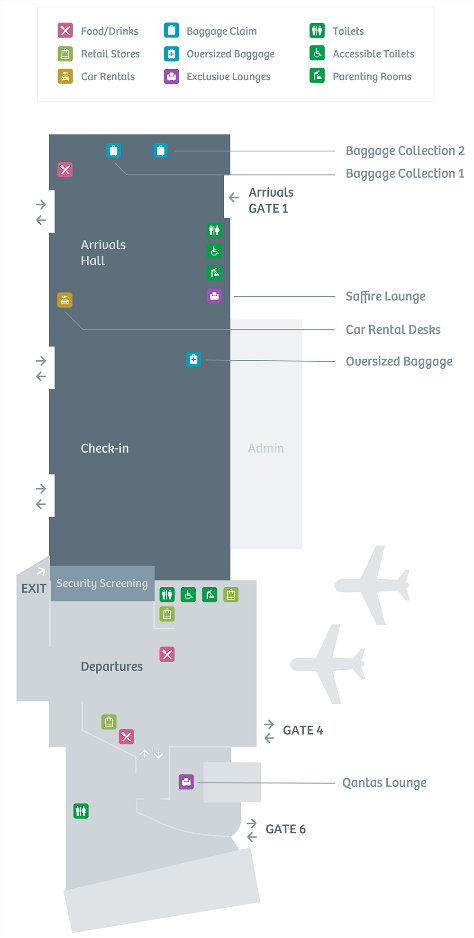 Bus Transportation
Skybus – website: https://www.skybus.com.au/hobart-express/
The Skybus drops off at the following two locations closest to Salamanca Place.
The Grand Chancellor Hotel
Brooke Street Pier (drop off/pick up) – walking distance to accommodation other than Grand Chancellor
April Weather
Hobart weather in April can be pretty chilly, especially in the evening, with temperatures as low as 8° (46 F) and as high as 18° (64 F), so don't forget to pack warm clothes with you. Hobart averages 12 days of rain in April, so we recommend that you keep an umbrella handy before embarking on outdoor activities. It is recommended that you check the weather forecast before arriving in Hobart as the weather forecast can change daily.