Welcome!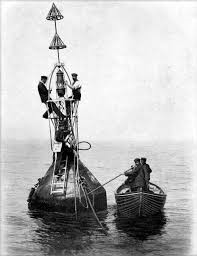 We are inviting all to join us at the 2019 MTS International Buoy Workshop which will be held April 15 – 18, 2019. This year's host is the Commonwealth Scientific and Industrial Research Organization (CSIRO) and our event will be held at the at the CSIRO Marine Laboratories in Hobart, Tasmania, Australia.

"Buoy Technology for Extreme Environments"
Itís all about making critical measurements offshore and getting data from the oceans back to shore.