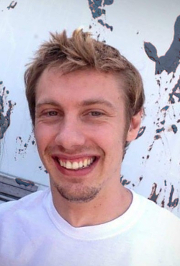 Related Links
Research
I am interested in ocean-climate interactions on centennial to geological timescales. Using ocean and land archives we can compare past climate-proxy data to what we know and think we know about the Earth system and how it will respond to future stresses.
I have wide ranging interests accross the Earth Sciences, am keen to keep old and forge new collaborations to continue our understand of this planet (and others!).
Context
From the Pliocene (~5-2.6 million years ago) to the modern, the Earth's climate has undergone a vast and significant change from a world dominated by continental ice restricted only to Antarctica with a rhythmic 41,000 year beat, through a period of declining atmospheric CO2 and cooling culminating with the bihemispheric glaciation known today, dominated by 100,000 year cyclicity.

Ocean circulation is often given a central role in the dynamics of recent ice-ages although many questions, such as the role of the North Atlantic in glacial(cold)-interglacial(warm) CO2 change remain. It is a well-studied region however and as such provides an ideal location for further study with the increasing proxy armoury to provide new insights.

Similarly, atmospheric CO2 is often thought to be the most crucial single variable driving Plio-Pleistocene climate change. Atmospheric CO2 reconstructions so far published beyond the end of the 800,000 year old "Dome C" ice core record in Antarctica are however few and of relatively low resolution and/or precision. This is at present hampering our understanding of CO2-climate interaction for climates warmer than the present and must be addressed as a priority given humanity's ever-increasing CO2 emissions and anthropogenic global warming.

I have directed my study towards both of these problems, and how they link across the most recent epochs of Earth history. Climate models represent one of the key new ways that we can predict current and future changes to our climate, and I have carried on my work at the Woods Hole Oceanographic Instituition in order to compare palaeo-proxy data- and model outputs.