About Us
U.S. National Office for Harmful Algal Blooms
The Harmful Algae web page is maintained by the U.S. National Office for Harmful Algal Blooms with funding from NOAA's National Centers for Coastal Ocean Science (NCCOS). The U.S. National Office for Harmful Algal Blooms was established to provide critical coordination and technical support capabilities that enhance the Nation's ability to respond to and manage the growing threat posed by HABs. It serves as a "clearinghouse" for information related to national and international activities on HAB issues, and provides liaison with the scientific community and related research and manageement programs. One of its primary roles is to be a focal point for HAB research and information by organizing and providing for scientific community access to the latest research developments, workshop reports, research strategies, and related data and information.

NOAA's NCOSS administers the ECOHAB (the Ecology and Oceanography of Harmful Algal Blooms) research program, which has two broad goals: (1) Develop information and tools, predictive models and forecasts, and prevention strategies; and (2) Learn how toxins are transferred across and up the food chain, including biosynthesis and metabolism of toxins, and assess the impacts of toxins on higher trophic levels. Funding for this program was authorized by The Harmful Algal Bloom and Hypoxia Research and Control Act (HABHRCA), and extramural research is currently implemented through three competitive programs known as ECOHAB, MERHAB (Monitoring and Event Response for Harmful Algal Blooms), and PCMHAB (Prevention, Control, and Mitigation of HABs).
Donald M. Anderson
Donald M. Anderson is a Senior Scientist in the Biology Department of the Woods Hole Oceanographic Institution, where he also serves as the Director of the Cooperative Institute for the North Atlantic Region (CINAR). He earned a doctorate from MIT in 1977 and joined the scientific staff at WHOI in 1978. In 1993, he was awarded the Stanley W. Watson Chair for Excellence in Oceanography, in 1999 was named a NOAA Environmental Hero, and in 2006 received the Yasumoto Lifetime Achievement Award from the International Society for the Study of Harmful Algae (ISSHA). Dr. Anderson was also recognized by ISSHA as a "HAB Trail Blazer", and in 2017 he was selected to receive the prestigious Bostwick H. Ketchum award.

Anderson's research on HABs ranges from molecular and cellular studies of toxin genetics, to the large-scale oceanography and ecology of bloom-forming HABs. Together with colleagues, Anderson pioneered the use of new remote sensing technologies using in-water sensors to detect and define HAB populations in a more automated and real-time manner.

Dr. Anderson serves as Director of the U.S. National Office Harmful Algal Blooms, located at the Woods Hole Oceanographic Institution. He also serves as an advisor to several foreign countries and international aid organizations on red tides, algal blooms, and HABs.

» Visit the Anderson Lab website
Acknowledgements
The original Harmful Algae webpage was created in 1997 under the direction of Don Anderson, and is currently maintained by Mindy Richlen. We thank Bruce Keafer for his efforts in developing and maintaining this page, and we also thank Judy Kleindinst for her work as webmaster for many years. Special thanks to Katie Shaughnessy, Northeastern University co-op student, who worked with us to redesign and revise content for this page in 2007. We also thank the Graphics Department (specifically Katherine Joyce who designed the banner and style sheets) and the web development group (specifically Danielle Fino and Adam Shepherd) for their help and guidance in this redesign. We also appreciate the many individuals who have sent us images or provided content for these pages.
Last updated: November 20, 2017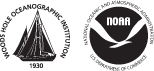 © Copyright WHOI 2007. All rights reserved.
About Us
|
Contact Us
|
Related Links
|
Site Map

The Harmful Algae Page is supported by a National Oceanic and Atmospheric Administration Center for Sponsored Coastal Ocean Research Coastal Ocean Program (NOAA/CSCOR/COP) grant to the National Office for Harmful Algal Blooms at Woods Hole Oceanographic Institution,
Dr. Don Anderson
, Director.