People Directory : Weifu Guo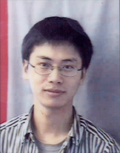 Weifu Guo
Associate Scientist
Geology & Geophysics
Fax: +1 508 457 2183
Office Phone: +1 508 289 3380
WHOI Mailing Address:
Woods Hole Oceanographic Institution
266 Woods Hole Rd.
MS# 08
Woods Hole, MA 02543-1050
Education
B.S. University of Science and Technology of China, 2002, Geochemistry
M.S. California Institute of Technology, 2006, Geochemistry
Ph.D. California Institute of Technology, 2008, Geochemistry
Research Interests
Clumped isotope geochemistry; Sulfur isotope geochemistry; Ab initio quantum mechanical calculations; Development of paleoclimate and paleo-oceanographic proxies; Abiogenic hydrocarbon production; Enzymatic isotope effects.
[back]