People Directory : Victoria R. Starczak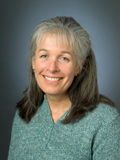 Victoria R. Starczak
Research Administrator
Administration
Office Phone: +1 508 289 2381
Fax: +1 508 457 2194
WHOI Mailing Address:
Woods Hole Oceanographic Institution
266 Woods Hole Rd.
MS# 39
Woods Hole, MA 02543-1050
Education
B.A. University of California, Los Angeles, 1975, Zoology
M.S. University of the Pacific, 1979, Marine Ecology
Ph.D. University of Connecticut, 1984, Ecology
S.M. Harvard School of Public Health, 1987, Biostatistics
Research Interests
Settlement and recruitment process of benthic invertebrates; life history studies; behavioral ecology; statistical design and analysis of experimentaland field studies.
[back]