People Directory : Kara Dodge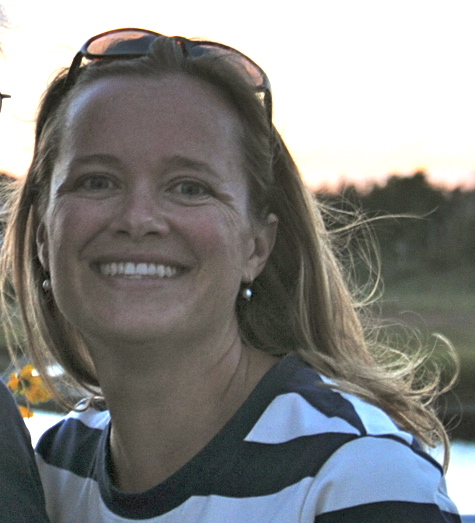 Kara Dodge
Postdoctoral Investigator
Biology
Office Phone: +1 508 289 2589
WHOI Mailing Address:
Woods Hole Oceanographic Institution
266 Woods Hole Rd.
MS# 33
Woods Hole, MA 02543-1050
Education
Ph.D. Zoology, Department of Biological Sciences, University of New Hampshire 2013
B.A. Biological Anthropology, Department of Anthropology, Harvard University 1998
Research Statement
My research focuses on the behavioral ecology of large marine vertebrates, and the connections between their movements, feeding ecology, and biophysical environment. I'm particularly interested in the leatherback turtle (Dermochelys coriacea), unique among marine turtles for its warm-bodied physiology, rapid growth, deep diving ability, and low-energy, gelatinous diet. Leatherback turtles, like other migratory marine predators, must locate reliable sources of patchily distributed prey in a highly dynamic environment. I am interested in how leatherbacks find and exploit these ephemeral prey patches, and the biophysical environmental features that characterize gelatinous zooplankton assemblages in neritic and oceanic regions throughout the world's oceans. I'm also interested in understanding and predicting potential shifts in leatherback foraging habitat under future (projected) climate scenarios.
Project TurtleCam
We are currently crowdfunding for an exciting new collaboration called Project TurtleCam! This will be the first effort to tag and track leatherback sea turtles with an autonomous underwater vehicle (AUV) equipped with video cameras and environmental sensors. More information on our fundraising efforts and how to donate can be found at: http://give.whoi.edu/goto/karadodge
TurtleCam in the news!
Boston Globe: http://www.betaboston.com/news/2015/08/13/whoi-researchers-seek-funds-to-study-leatherback-turtles-via-robot/
Discovery Channel: http://www.discovery.com/tv-shows/shark-week/shark-feed/help-us-give-remus-sharkcam-new-life-as-turtlecam/
NPR's Living Lab: http://capeandislands.org/post/sharkcam-get-new-mission-tracking-sea-turtles
[back]