People Directory : Heather Benway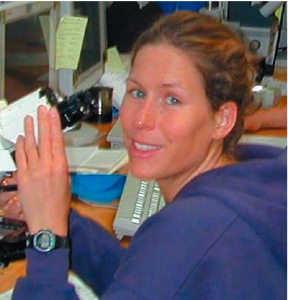 Heather Benway
Research Specialist
Marine Chemistry & Geochemistry
Office Phone: +1 508 289 2838
WHOI Mailing Address:
Woods Hole Oceanographic Institution
266 Woods Hole Rd.
MS# 25
Woods Hole, MA 02543-1050
Education
Ph.D. Oceanography, 2005, Oregon State University
M.S. Earth Sciences, 1997, Univ. of New Hampshire
B.S. Environmental Sciences, 1994, University of Rochester
Research Interests
Carbon and climate change science (paleoceanography, micropaleontology, sedimentology, isotope geochemistry, marine biogeochemistry, ocean acidification), environmental geochemistry (water quality indicators), science communication and outreach
Personal Statement
My past research has focused on nutrient cycling and paleoceanography, both highly interdisciplinary areas involving the complex interplay between marine ecosystems and biogeochemistry. I also have federal agency program management experience and a broader interest in scientific planning and policy, which is why I became the Executive Officer of the Ocean Carbon & Biogeochemistry (OCB) Project Office in 2007 upon completing postdoctoral research at the Woods Hole Oceanographic Institution. In this position, I work with federal agency managers and a continually growing network of scientists across a broad range of disciplines to cultivate new research areas and funding opportunities.
[back]