People Directory : David B. Taylor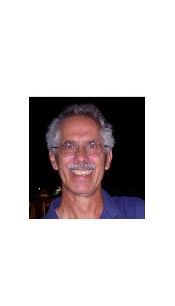 David B. Taylor
Guest Investigator
Biology
WHOI Mailing Address:
Woods Hole Oceanographic Institution
266 Woods Hole Rd.
MS# 50
Woods Hole, MA 02543-1050
Education
BS chemistry Lycoming College: MEd science curriculum Lesley College
Research Interests
The location and shapes of cetacean pelvic remnants.
Research Statement
I have participated in the necropsies of over fifty large whales and over one hundred porpoise and dolphins. In addition I have visited several museums and universities with whale collections to photograph the pelvic bones of various cetaceans.
Personal Statement
I am a retired high school science teacher who involved students in whale necropsies for many years. I collect, photograph and catalog the pelvic remnants of a wide variety of cetaceans. Some of these photographs can be seen on the WHOI web site at http://www.whoi.edu/science/B/whalepelvics.
Skills
Disarticulating cetaceans of all sizes. Locating and extracting pelvic remnants. Making molds and casting small bones. Digital photography.

Affiliations
American Society of Mammalogists: National Wildlife Rehabilitators Association

Awards
High School Leadership Award - Clarkson University: Inspirational Teacher Award - Amherst College: Commonwealth of Massachusetts Office of Environmental Affairs award for the Endangered Species and Marine Mammal Program

[back]