People Directory : Robert A. Weller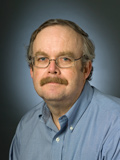 Robert A. Weller
Senior Scientist
Physical Oceanography
Senior Scientist
Office Phone: +1 508 289 2508
WHOI Mailing Address:
Woods Hole Oceanographic Institution
266 Woods Hole Rd.
MS# 29
Woods Hole, MA 02543-1050
Education
A.B. Harvard University, 1972, Engineering and Applied Physics
Ph.D. Scripps Institution of Oceanography, 1978, Physical Oceanography
Research Interests
Wind-forced motion in the upper ocean; mixed layer dynamics; upper ocean velocity structure studies; air-sea interaction; development of current meters and surface meteorological instrumentation for air/sea experiments; air-sea fluxes; implementation of the global ocean observing system.
[back]