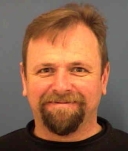 Matthew Grund
Guest Investigator
Applied Ocean Physics & Engineering
Fax: +1 508 457 2154
WHOI Mailing Address:
Woods Hole Oceanographic Institution
266 Woods Hole Rd.
MS# 18
Woods Hole, MA 02543-1050
Education
B.S. University of Lowell, 1992, Electrical Engineering
M.S. University of Massachusetts, 1996, Electrical and Computer Engineering
Research Interests
Underwater acoustic communications; acoustic navigation; marine mammal acoustics; embedded signal processing; embedded data acquisition; distributed multiprocessing.
[back]