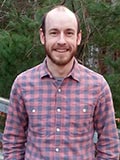 Luke Trusel
Postdoctoral Investigator
Physical Oceanography
Office Phone: +1 508 289 3970
WHOI Mailing Address:
Woods Hole Oceanographic Institution
266 Woods Hole Rd.
MS# 23
Woods Hole, MA 02543-1050
Education
Ph.D. Clark University, 2014, Geography
M.S. Northern Illinois University, 2009, Geology and Environmental Geosciences
B.S. University of Massachusetts Amherst, 2006, Geology
Research Interests
Understanding cryosphere-climate linkages over time and space using observations, models, and paleoclimatic archives.
More Info
Web: http://www.luketrusel.com
Twitter: @highlatitude
[back]