Profile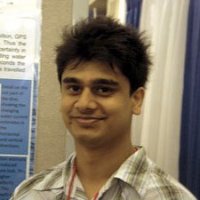 Lashika Medagoda
Postdoctoral Investigator
Applied Ocean Physics & Engineering
Office Phone: +1 508 289 2429
WHOI Mailing Address:
Woods Hole Oceanographic Institution
266 Woods Hole Rd.
MS# 07
Woods Hole, MA 02543-1050
Research Interests
Navigation (including localization, control and planning), sensor fusion, underwater robotics and environmental estimation.
Research Statement
My research focuses on the analytical development and experimental validation of probabilistic and information theoretic techniques for improving ocean robot navigation, mapping and tracking, while solving environmental and vehicle state jointly in the estimation problem. Probabilistic techniques are a systematic way to incorporate sensor data for state estimation, as all sensor measurements have uncertainty. Probabilistic techniques such as the Kalman filter and it's derivatives attempt to optimally combine these measurements to arrive at a state and uncertainty estimate of the vehicle and also it's environment, potentially in real-time. Real-time potential allows strategies such as online adaptive planning and control. The unique challenges of the underwater domain allow fundamental contributions in the area of robotics and ocean science.
For a list of publications, including links to papers, please refer to my CV or ResearchGate profile.
[back]