People Directory : Julia Westwater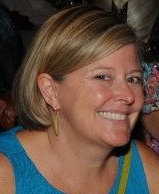 Julia Westwater
Registrar/Graduate & Undergraduate Program Administrator
Academic Programs Office
Executive Director, MIT/WHOI Joint Program Alumni Association
Office Phone: +1 508 289 3379
Fax: +1 508 457 2188
WHOI Mailing Address:
Woods Hole Oceanographic Institution
266 Woods Hole Rd.
MS# 31
Woods Hole, MA 02543-1050
Education
BS, Lesley College, Human Services - Counseling Psychology
Reponsibilities
Julia has been a member of the Academic Programs Office since 1995. She began in her current position in 2001. As Registrar, her primary responsibilities include registration of MIT/WHOI Joint Program and Semester At WHOI students, the scheduling of WHOI classes, and annual preparation of the course catalog and academic calendar. She is also responsible for providing statistics of the graduate and undergraduate programs, administering health insurance coverage for JP students, and record keeping for all graduate and undergraduate students at the Institution.
As Graduate and Undergraduate Administrator, Julia has responsibility for supervision of graduate and undergraduate programs staff, monitoring of faculty hours, and administration of the computer loan program for JP students. As the Executive Director of the MIT/WHOI Joint Program Alumni Association, she is responsible for all administrative matters including website maintenance, organizing alumni association committee meetings, coordinating alumni career sessions for current students, and administering biannual elections.
Affiliations
Member, American Association of Collegiate Registrars & Admissions Officers

WHOI Committees
Information Technology Advisory Committee (appointed position); Chair, March 2010 to March 2011 and Co-Chair, March 2011-March 2012
Staff Committee, May 2004 to May 2006 (elected position)
Vetlesen and Penzance Award Selection Committee, 2005
Administrative Professional Evaluation Council, March 2001 to May 2002 (appointed position)
Women's Committee Educational Scholarship Subcommittee, 1998-2010
Women's Committee, September 1997 to September 1999 (elected position)
International Committee, March 1996 to September 1997
[back]