People Directory : Erich Horgan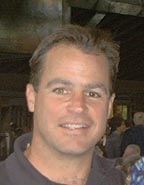 Erich Horgan
Project Manager
Ship Operations
Office Phone: +1 508 289 3207
Fax: +1 508 457 2134
WHOI Mailing Address:
Woods Hole Oceanographic Institution
266 Woods Hole Rd.
MS# 33
Woods Hole, MA 02543-1050
Education
B.A. Hartwick College, 1980, Biology
Research Interests
Biology of oceanic zooplankton; distribution, morphological adaptation, and ecology of mesopelagic communities; sampling techniques/systems for zooplankton research; laboratory culture of marine invertebrates for research purposes.
[back]