People Directory : Claudia Cenedese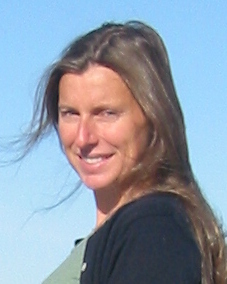 Claudia Cenedese
Senior Scientist
Physical Oceanography
Office Phone: +1 508 289 2696
Fax: +1 508 457 2181
WHOI Mailing Address:
Woods Hole Oceanographic Institution
266 Woods Hole Rd.
MS# 21
Woods Hole, MA 02543-1050
Education
1995 Laurea, Universita' di Roma "La Sapienza", Environmental Engineering, Italy
1998 Ph.D., University of Cambridge, Applied Mathematics and Theoretical Physics, UK
Research Interests
The focus of my research is to improve our understanding of how mesoscale and submesoscale processes such as buoyant plumes generated by melting glaciers, buoyancy driven surface and bottom currents, turbulent mixing and entrainment, river plumes and mesoscale vortices influence and modify the general circulation of the ocean. My principal goal is to improve our understanding of the underlying dynamics, leading to a more reliable and accurate representation of these processes in ocean and climate models.
[back]