Profile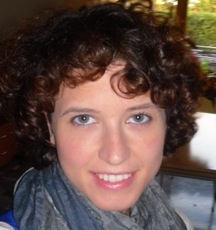 Beatrice Tomasi
Postdoctoral Fellow
Applied Ocean Physics & Engineering
Office Phone: +1 508 289 3231
WHOI Mailing Address:
Woods Hole Oceanographic Institution
266 Woods Hole Rd.
MS# 10
Woods Hole, MA 02543-1050
Education
PhD in Information Engineering at the Department of Information Engineering, University of Padova, Italy
BS and Master in Telecommunication Engineering, University of Padova, Italy
Research Interests
Data mining, machine learning, bayesian networks, dynamic programming and optimal control.
Research Statement
I have studied the statistical characterization of the underwater acoustic channel and its impact on communication systems and networking protocols. In particular, I have been focusing on the problem of reliability in time-varying UWA channel conditions, which lead me to the performance evaluation of adaptive communication techniques, such as AMC and HARQ, in the UWA context.
At the moment, I am interested in designing transmission policies which result in both energy efficient and reliable communications. The research also aims at defining guidelines for sustainable underwater acoustic communications, which therefore minimally interfere with the surranding ecosystem.
Affiliations
IEEE member.
Awards
Mian award for the best Master thesis at DEI, University of Padova in 2008.
Aldo Gini fellowship for research activity abroad in 2011.
Outstanding reviewer of 2012 for IEEE Journal of Oceanic Engineering.
Languages
Italian (native) and English.
[back]