Profile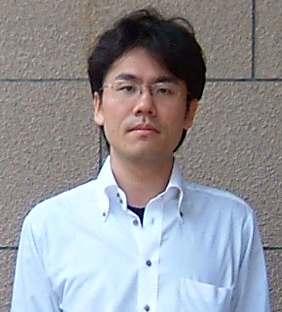 Akira Kubota
Postdoctoral Fellow
Biology
Japan Society for the Promotion of Science Postdoctoral Fellow for Reserach Abroad
Office Phone: +1 508 289 3729
Education
Ph.D. Ehime University, Japan, Environmental Toxicology, 2006
Research Interests
1. Use of zebrafish, model fish for environmental toxicology, to understand hydrophobic ligand receptor signaling pathways in regulation of cytochrome P450 (CYP) genes, and mechanisms of developmental toxicity caused by halogenated aromatic hydrocarbons, with particular attention to cardiovascular and cerebrovascular toxicities by dioxins.
2. Wildlife and avian toxicology to understand biological consequences of chronic exposure to environmental contaminants, including dioxins.
3. Functional characterization of hydrophobic ligand receptors and xenobiotic metabolizing enzymes to evaluate molecular mechanisms underlying species-specific responses and susceptibility to chemicals.
4. Assessment of the functional correlates occurring during the molecular evolution of CYP enzymes and their regulatory systems in phylogenetically important organisms.
Professional Experience
2012-present JSPS Postdoctoral Fellow for Research Abroad, Biology Department, Woods Hole Oceanographic Institution
2011-2012 Visiting Investigator, Biology Department, Woods Hole Oceanographic Institution
2010-2011 Postdoctoral Investigator, Biology Department, Woods Hole Oceanographic Institution
2009-2010 JSPS Postdoctoral Fellow, Biology Department, Woods Hole Oceanographic Institution
2007-2009 JSPS Postdoctoral Fellow, School of Veterinary Medicine, Rakuno Gakuen University, Japan
2006-2007 Postdoctoral Fellow, Center for Marine Environmental Studies, Ehime University
2003-2006 JSPS Doctoral Fellow, Ehime University, Japan
[back]