| | |
| --- | --- |
| The Sensory Physiology and Sensory Ecology (SPASE) Lab | |
The Sensory Physiology and Sensory Ecology (SPASE) Lab

Lab Members

Aran Mooney (PI)


Aran is interested in how animals detect the world around them. How they find food, communicate, navigate and avoid predators. And how humans are impact an animal's sensory biology. Our lab generally takes a bioacoutics approach to investigating these ideas but we are open to all sorts of integrative and comparative methods to get at cool research questions. We examined sensory biology in a range of taxa, from bears to fish, but we tend to focus on odontocetes and cephalopods.
Postdocs and Researchers

Ashlee Lillis

Ashlee is Postdoc Scholar from NCSU. Her expertise is in larval reponses to sound. She has been studying snapping shrimp and what makes them snap!
Paul Caiger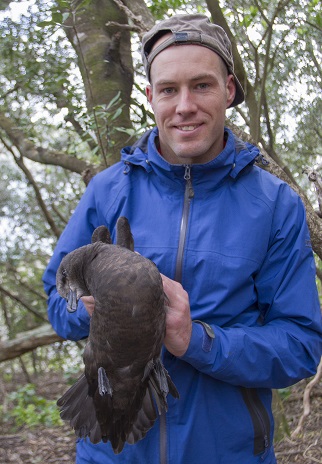 Paul is a visiting Researcher and Guest Investigator from NOAA NEFSC. He is using AEPs to stuiy hearing and the effects of noise on black sea bass.
Jenni Stanley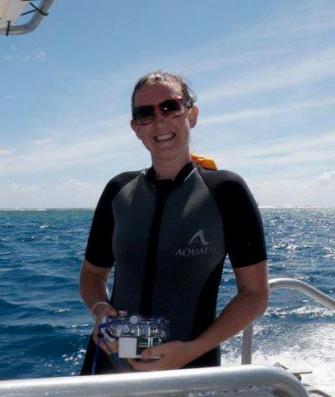 Jenni is a visiting Researcher and Guest Investigator from NOAA NEFSC. She is collaborating on a project investigating effects of pile driving noise on black sea bass and squid.
Adam Smith (coming soon)
Amy Van Cise (coming soon)
Grad students

Casey Zakroff (WHOI-MIT Joint Program Student)


Casey joined the Joint Program in the midst of his M.S. at King Abdullah University of Science and Techology in Saudi Arabia. He's our cephalopod eco-phsyiology guru. He is the PhD student lead on our squid OA project.




Ian Jones (WHOI-MIT Joint Program Student)
Ian completed his B.S. in Marine Science at the University of Maine, and joined the Mooney lab as a graduate student in 2016. He is interested in studying cephalopod hearing abilities and responses to sound, and characterizing natural marine soundscapes using passive acoustic recordings.
Interns, Guests and Undergrads
Jason Dinh
Jason is an undergraduate from Duke University joining the lab as a summer student fellow in 2017. He is working on the coral reef soundscape project and quantifying boat noise at acoustically monitored coral reef sites in the USVI.
Chloe
Chloe is the official lab dog and the unofficial mascott of our building and WHOI. Chloe specializes in sleeping and chasing tennis balls (she's WHOI Champion of tennis ball retrieving). When not found at either of these activities, she's probably snuck off down the hall to beg for treats.
Past Lab Members
Postdocs
Matt Long
Matt was a Postdoc Scholar from UVA also working with Matt Charette and Dan McCorkle at WHOI. In our lab he was addressing the oxygen and pH tolerance of developing squid.
Grad Students
Max Kaplan (WHOI-MIT PhD student, 2017 grad, and former Summer Student Fellow)


Max's PhD was on using coral reef soundscapes to quantify community assemblages and biological trends on coral reefs. Check out the lab publication page for his papers. He was also a SSF and studied the impacts of high CO2 levels and ocean acidification conditions on paralarval squid. Max received his Bachelor's Degree from the University of St. Andrews.
Tammy Silva (Guest Studnet from UMass Dartmouth, PhD recieved in 2017)


Working on odontocete bioacoustics, including Hawaiian spotted dolphins and odontocetes of Stellwagen Bank Nat'l Marine Sanctuary. Tammy is working in our lab (and the lab of Laela Sayigh) and earning her PhD from UMass Dartmouth.

Undergrads, Summer Student Fellows, Guest Students and Guest Investigators
Jessie Perelman (Research Assistant)