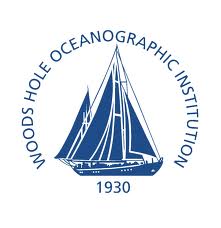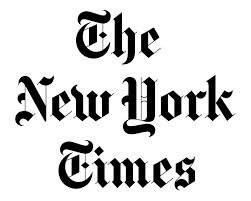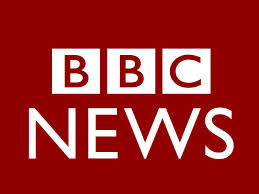 Related Multimedia

In The News - Media and Outreach
Our work has appeared in multiple 'popular press' venues. Below are some of the highlights.


New York Times - "Whales Can Really Rock With Their Mellow Songs" by Nicholas St. Fleur, November 4, 2016.
Soundscapes and EcoAcoustics

Biosience article on our soundscape work https://academic.oup.com/bioscience/article-abstract/68/1/48/4793272?redirectedFrom=fulltext
"Sound and the Sea" by Jessica Perelman

Oceanus Magazine - "Eavesdropping on Shrimp's Snap Chat" by Veronique LaCapra
-------------------------------------------------------------------------

Ocean Acidification

Oceanus - "Can Squid Abide by Ocean's Lower pH?" by Kate Madin, January 9, 2014.


TIME Magazine - "The Changing Sea: Squid Will Be Vulnerable to Ocean Acidification" by Bryan Walsh. 3 June 2013.


Scientific American - "Ocean Acidification Hurts Squid Too" by Stephanie Paige Ogburn. 3 June 2013.


Discovery Magazine - "Squid Squashed by Acidic Oceans" by Tim Wall. 5 June 2013.


Climate Central - "Squid Threatened by Ocean Acidity Caused by Rise in CO2" by Tim Radford. 8 June 2013.


Current Biology - "Acidifying ocean could spell trouble for squid". 3 June 2013.
Headlines and Global News - "Acidifying Oceans Could Cause Trouble in Early Development of Squids" by Sam Goodwin. 1 June 2013.


Yahoo! - "The Acid Test: Changing Seas Trip Up Baby Squid" by Stephanie Pappas. 31 May 2013.
---------------------------------------------------------------------------------------

Squid and Cephalopod Hearing

Aran and WHOI Postdoc Frants Jensen were interviewed aby NPR's Living on Earth.

We were interviewed by the Vineyard Gazette, regarding wind farms, noise and marine life. - March 9, 2012
We were featured by the BBC. Check it out. - Feb, 2012
WATCH a Daily Planet episode on squid hearing and noise - Oct 18, 2010
MBL LabBits, "What Do Squid Hear?" by Joseph Caputo – July 23, 2008
Science Daily, "What Do Squid Hear: Scientists Learn How Senstive The Translucent Animals Are To Noise" - July 31, 2008

Live Science,"How Squid Hear: It's all in the Motion of the Ocean" - February 2, 2011

MSNBC, "How squid hear: It's all in the motion of the ocean" - February 3, 2011 by Wynne Parry

Daily Mail, "What was that? Squids CAN hear, just not very well, scientists discover" -February 7, 2011

Macleans, "Shh… they can hear us: A study on hearing in squids has surprising results that may be useful in treating human hearing loss some day" - Nov 4, 2010

Global Animal, "The Motion Of Sound: How Squid Hear" - Apr 4, 2011

Seattle Times, "In an ocean of noise, sea life faces new threat" - May 12, 2011 by Craig Welch


Commentary on squid hearing work:

Physics Today, "Ocean noise could harm squid and other cephalopods" - Apr 12, 2011


-----------------------------------------------------------------------------------

Hearing, Marine Mammal Sounds and Effects of Noise on Marine Mammals
Indiana Public Radio (Aran helped edit this acticle)


Scientific American, "Wild Beluga Whales Pass Hearing Test" by Christopher
Intagliata - May 20, 2014

The New York Times,"Sonar Can Temporarily Deafen Dolphins" by Henry Fountain - April 13, 2009

Science, "Sonar Doesn't Appear To Deafen Dolphins" by Claire Thomas - April 8, 2009

Nature (Blogs), "Sonar Does Deafen Dolphins" - April 8, 2009

The Times (London), "Military sonar blamed for mass dolphin strandings" by Lewis Smith - April 8, 2009

Le Monde, Paris, France. "Les mammiferes marins menaces par la pollution sonore humaine" (Threats to marine mammals by human sound pollution) by Pierre Le Hir - July 4, 2008
The Acoustic Ecology Insitute, "New Study: "Sonar Deafens Dolphins", or, Sonar Impacts Have Been "Vastly Overestimated"??" - April 9, 2009
BBC, "Dolphins raise sound questions" by Richard Black - April 8, 2008
The Santa Cruz Sentinel, "New research shows temporary hearing loss possible due to naval sonar in dolphins" by John C. Cannon - May 3, 2009
-----------------------------------------------------------------------------
Bycatch reduction


Discover Magazine, "How to Weave a Dolphin-Friendly Net" by Kathy A. Svitil - March 4, 2005