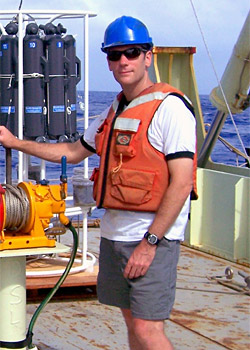 Related Links
Carl Lamborg's research interest is human health and mercury biogeochemistry, as well as:
Methylation of mercury and metalloids by microbes under a range of environmental conditions, including marine sediments, oceanic water column and submarine hydrothermal systems.
Remineralization of sinking marine particles by biological and physical forces.
Historical reconstruction of anthropogenic inputs to atmosphere, lakes and ocean using natural archives.