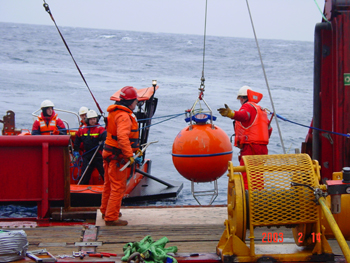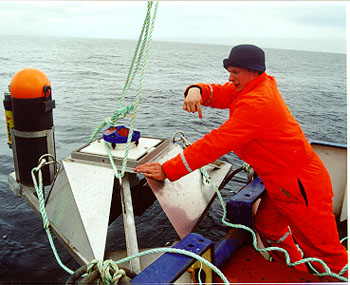 Teledyne RD Instruments, Inc., located in Poway, CA USA, specializes in the design and manufacture of underwater acoustic Doppler products and oceanographic sensors for a wide array of commercial, academic, and defense applications. The company was originally founded as RD Instruments back in 1982 through the development of the industry's first Acoustic Doppler Current Profiler (ADCP), a revolutionary device capable of profiling currents at up to 128 individual points in the water column.

Over the years, this innovation has spawned a full line of high quality acoustic Doppler products, and most recently, a full line of CTD (Conductivity, Temperature, and Depth) sensors. From the shallowest stream, to a towering offshore platform, and everywhere in between, Teledyne RDI has a proven product to address the industry's needs.

Teledyne RDI currently employs over 200 multi-disciplined scientists, engineers, technicians, sales, and support personnel; and resides in an 80,000 square foot ISO-9001:2008 facility that includes state-of-the art engineering, laboratory, manufacturing, and test areas. With 30 years of experience, and 20,000 Doppler products delivered to date, Teledyne RD Instruments remains the industry leader in Doppler technology, offering continuous product development, a dedicated service and support team, and a commitment to our customers' ultimate success.