Welcome
The National Ocean Sciences Accelerator Mass Spectrometry (NOSAMS) facility provides a growing range of radiocarbon dating services and scientific support to clients. Founded at the Woods Hole Oceanographic Institution in 1989, we provide thousands of quality radiocarbon results per year for investigators using 14C in their research. MORE...
SEE US THIS FALL AT AGU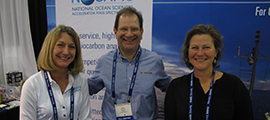 NOSAMS will be exhibiting at the AGU Fall Meeting, San Francisco, CA, 12-16 December 2016. Please visit us at exhibitor booth #925 to learn about our services and opportunities for students and postdoctoral scientists.
Client Services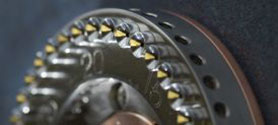 Quick Links
Education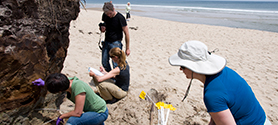 NOSAMS serves the scientific community by providing education and advice on the use of radiocarbon AMS as a multipurpose tool for research. MORE...
Funding
NOSAMS operates at the Woods Hole Oceanographic Institution
with National Science Foundation sponsorship.