Media Tip Sheet
The following reports will be presented by Woods Hole Oceanographic Institution scientists at the Fall 2012 Meeting of the American Geophysical Union meeting in San Francisco.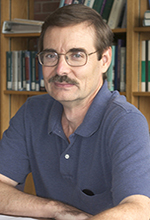 SPURS Overview: Salinity Processes Upper Ocean Regional Study First Results
WHOI physical oceanographer Raymond Schmitt will present results from a September-October 2012 cruise to North Atlantic's saltiest spot. Researchers are seeking answers to questions about how salt content fluctuates in the ocean's upper layers and how these variations are related to shifts in rainfall patterns around the planet. Part of the Salinity Processes in the Upper Ocean Regional Study (SPURS), the cruise utilized a suite of autonomous gliders, floats, drifters and moorings as well as ship operations. Real-time model runs incorporate satellite and in-situ data and provided guidance to the shipboard sampling.
The SPURS investigators found the North Atlantic Salinity Maximum to be much saltier than expected, supporting an apparent trend of an intensifying global water cycle.
Speaker: Raymond W. Schmitt
Time of Presentation: Monday, Dec. 3, 10:35 a.m.
Location: 2022-2024 Moscone West
Related Talk:
Ocean Salinity Variance and the Global Water Cycle
Ocean salinity variance is increasing and appears to be an indicator of rapid change in the global water cycle. Change in the water cycle is arguably the most important challenge facing mankind. But how well do we understand the oceanic response?
Schmitt will provide an overview of the research challenges to the oceanographic community for understanding the dominant component of the global water cycle.
Speaker: Raymond W. Schmitt
Time of Presentation: Tuesday, Dec. 4,4:00 p.m.
Location: 3005 Moscone West
Related Links:
News Release: NASA/WHOI Voyage Set to Explore Link Between Sea Saltiness and Climate
News Release: Ray Schmitt Named 2012 American Geophysical Union Fellow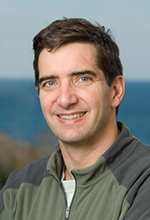 U.S. 2013 National Climate Assessment of Oceans and Marine Resources
Scott Doney, director of WHOI's Ocean and Climate Change Institute, will discuss the science background for the Oceans and Marine Resources chapter of the U.S. 2013 National Climate Assessment. As a nation, we depend on the ocean for seafood, recreation and tourism, cultural heritage, transportation of goods, and increasingly, energy and other critical resources. Doney will highlight the current state of knowledge on changing ocean climate conditions, such as warming, sea-ice retreat and ocean acidification, and how these may be impacting valuable marine ecosystems and the array of resources and services we derive from the sea now and into the future.
Speaker: Scott C. Doney
Time of Presentation: Monday, Dec. 3, 3:10 p.m.
Location: 3002 Moscone West
Related Link:
News Release: WHOI Scientist Contributes to Nature Study on Ocean Health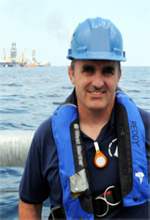 On a path towards long-term sampling following the Deepwater Horizon: Initial insights
During the past two decades in the United States, few areas contaminated from an oil spill have been revisited on the time scales from months to years. The lack of sampling is a missed opportunity to shine light on long-term processes, evaluate recovery, identify compounds most likely to persist, and apply new chemical and biological techniques. To address this issue, WHOI marine chemist Chris Reddy, who specializes in oil spills, and colleagues started a land-based effort to collect oiled samples from the Gulf of Mexico beaches from the Deepwater Horizon disaster. Each sample is archived, analyzed, and available for others via an online repository. Detailed analysis of many of these samples has already been fruitful on determining the fate of the spilled oil. With support from the Gulf Research Initiative for the next nine years, the opportunities to use these samples will be frequent.
Speaker: Christopher M. Reddy
Time of Presentation: Monday, Dec. 3, 5:45 p.m.
Location: 2003 Moscone West
Related Link:
News Release: Four WHOI Scientists Contribute to Comprehensive Picture of the Fate of Oil from Deepwater Horizon Spill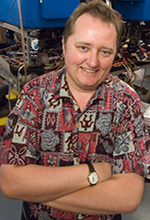 Being There and Getting Back Again: Half a Century of Deep Ocean Research & Discovery with the Human Occupied Vehicle Alvin
During 2011-2012, the human-occupied submersible Alvin has undergone a transformation, including a larger personnel sphere with more and larger viewports to provide improved overlapping fields of view for the pilot & observers. The new Alvin will be certified for operations to 4,500 meters depth initially, but the new sphere will be rated to 6,500 meters and planned future upgrades will ultimately allow the vehicle to dive that deep— enabling human access to 98% of the global ocean floor. The sub returns to service in 2013. Chris German, Chief Scientist for Deep Submergence, will review highlights of the first half-century of science conducted by Alvin, describe some of the most significant improvements for the new submarine, and discuss the importance of these new capabilities for 21st century ocean science and education.

Speaker: Christopher R. German
Time of Presentation: Friday, Dec. 7, 3:10 p.m.
Location: 3011 Moscone West
Related Link:
News Release: Pressure Testing of New Alvin Personnel Sphere Successful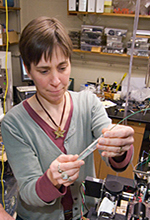 Partnerships Drive Informatics Solutions for Biological Imaging at Ocean Observatories
As ocean observatories mature, they produce data at a pace that threatens to overwhelm the capacity of individual researchers to manage and analyze it. WHOI biologist Heidi Sosik will present how a multi-disciplinary team of oceanographers and computer scientists addressed these challenges in a study involving very large numbers (~1 billion) of images collected by Imaging FlowCytobot—an automated submersible flow cytometer that continuously images plankton at up to 10hz. These data provide novel insights into coastal ecosystem dynamics, including characterization of biological responses to environmental change and early warning of harmful algal blooms. The prototype system produced for Imaging FlowCytobot data provides simple and ubiquitous access to observational data and products via Web services and includes a data dashboard (http://ifcb-data.whoi.edu/) that enables near-real-time browsing of images. Data can now be reprocessed with improved algorithms in a fraction of the time—weeks, instead of years.
Speaker: Heidi M. Sosik
Time of Presentation: Friday, Dec. 7, 4:00 p.m.
Location: 2020 Moscone West
Related Link:
News Release: WHOI Scientists and Engineers Partner with World-Renowned Companies to Market Revolutionary New Instruments
Media Contacts
IN SAN FRANCISCO
Erin Koenig, ekoenig@whoi.edu or 508-566-0989

AT WHOI
Stephanie Murphy, samurphy@whoi.edu or 508-289-2271
WHOI Media Relations Office, media@whoi.edu or 508-289-3340
The Woods Hole Oceanographic Institution is a private, non-profit organization on Cape Cod, Mass., dedicated to marine research, engineering, and higher education. Established in 1930 on a recommendation from the National Academy of Sciences, its primary mission is to understand the ocean and its interaction with the Earth as a whole, and to communicate a basic understanding of the ocean's role in the changing global environment.
Last updated: October 26, 2015