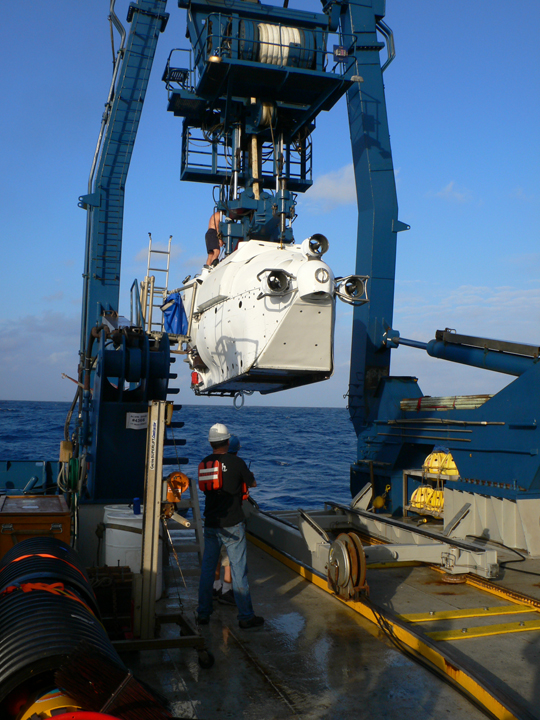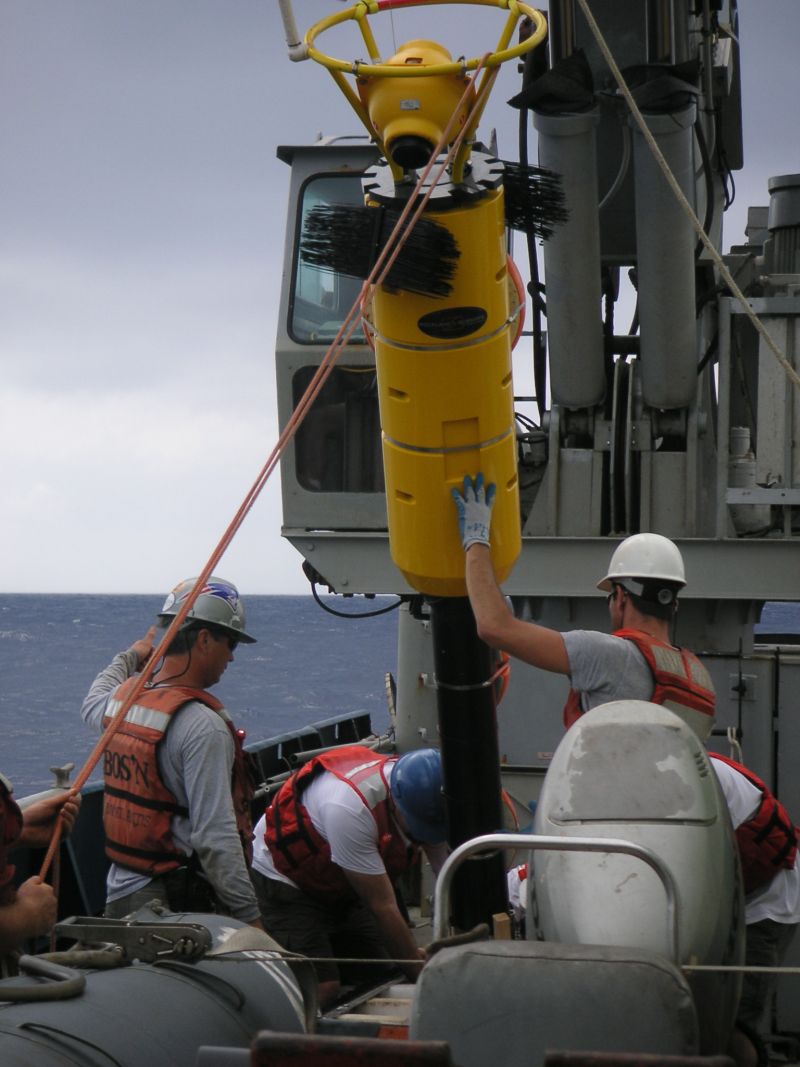 Left: DSVAlvin. (Photo: Skylar Bayer) Right: Microprofiler deployment. (Photo: Matthew Schwartz)
Welcome to the LADDER III Cruise webpage. My name is Skylar Bayer and I designed this site while onboard the R/V Atlantis for the LADDER III research cruise (November 10th - December 3rd, 2007). The purpose of this site is to provide students at high schools in the Westford, MA area, Middlesex (Concord, MA), and Groton High School (MA) with an idea of what oceanographic research is like from a scientist and student's perspective.
Click on Logs to see entries I've posted over the course of the cruise and Background for more information about what LADDER is all about, the scientific research conducted during LADDER III, a few definitions, maps, links and my bio.
Feel free to e-mail me with questions.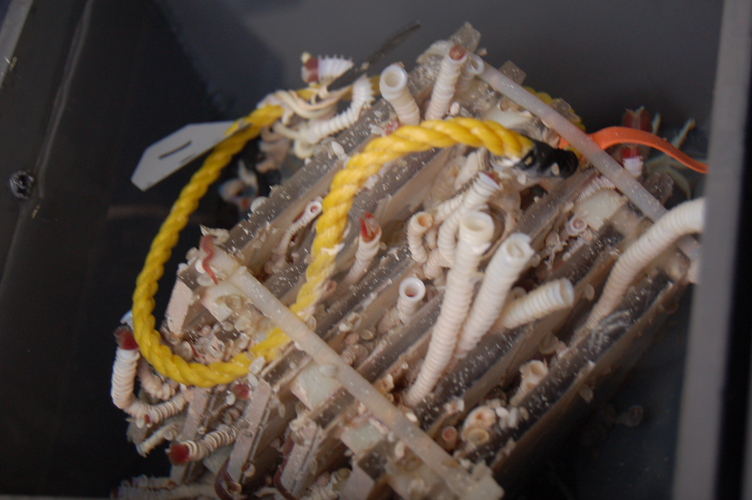 Sample with Tevnia tubeworms. (Photo: Susan Mills)