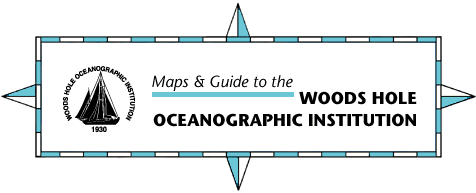 The Woods Hole Oceanographic Institution (WHOI) is located on Cape Cod in eastern
Massachusetts, in the United States. The village of Woods Hole, one settlement in
the town of Falmouth, hosts WHOI's facilities as well as those of other science agencies.
---
Prepared by the WHOI Information Office, April 1997.