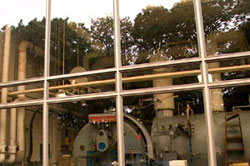 The Plant Operations group maintains and repairs the heating, ventilation, air conditioning, and plumbing systems on both the Woods Hole Village Campus and the Quissett Campus. This group also assists with renovations and new construction.

• For emergencies, dial ' 0 ' to have the Plant Supervisor paged.
• For urgent requests, call the extensions listed below to report problems with any of these systems.
• For non-urgent maintenance, please submit a work order request.