Our Gift to You: A Nautical Ringtone!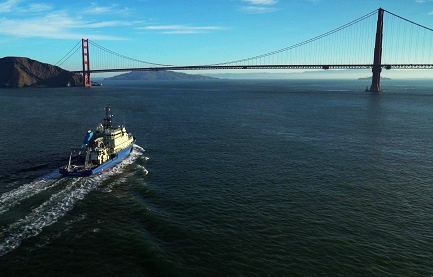 Let everyone know you support ocean research. Download this ringtone featuring the horn of the R/V Neil Armstrong, the newest member of the Woods Hole Oceanographic Institution fleet. The Neil Armstrong will be based in Woods Hole and operated by the Woods Hole Oceanographic Institution to provide scientists with a platform to study the global ocean and its importance to life on Earth. You can follow its track here.
Follow the instructions below to install your ringtone now.
Android
» Download ringtone (mp3) (Right click on the link, click save as.)
» Directions
Ignore Step 1 in Method 1—we've already edited the clip for you.
iPhone
» Download ringtone (m4r) (Right click on the link, click save as.)
» Directions
Credit: Image by Bay Aerial © Woods Hole Oceanographic Institution