WHOI Board and Corporation welcomes new 2022 Board of Trustees and Corporation Members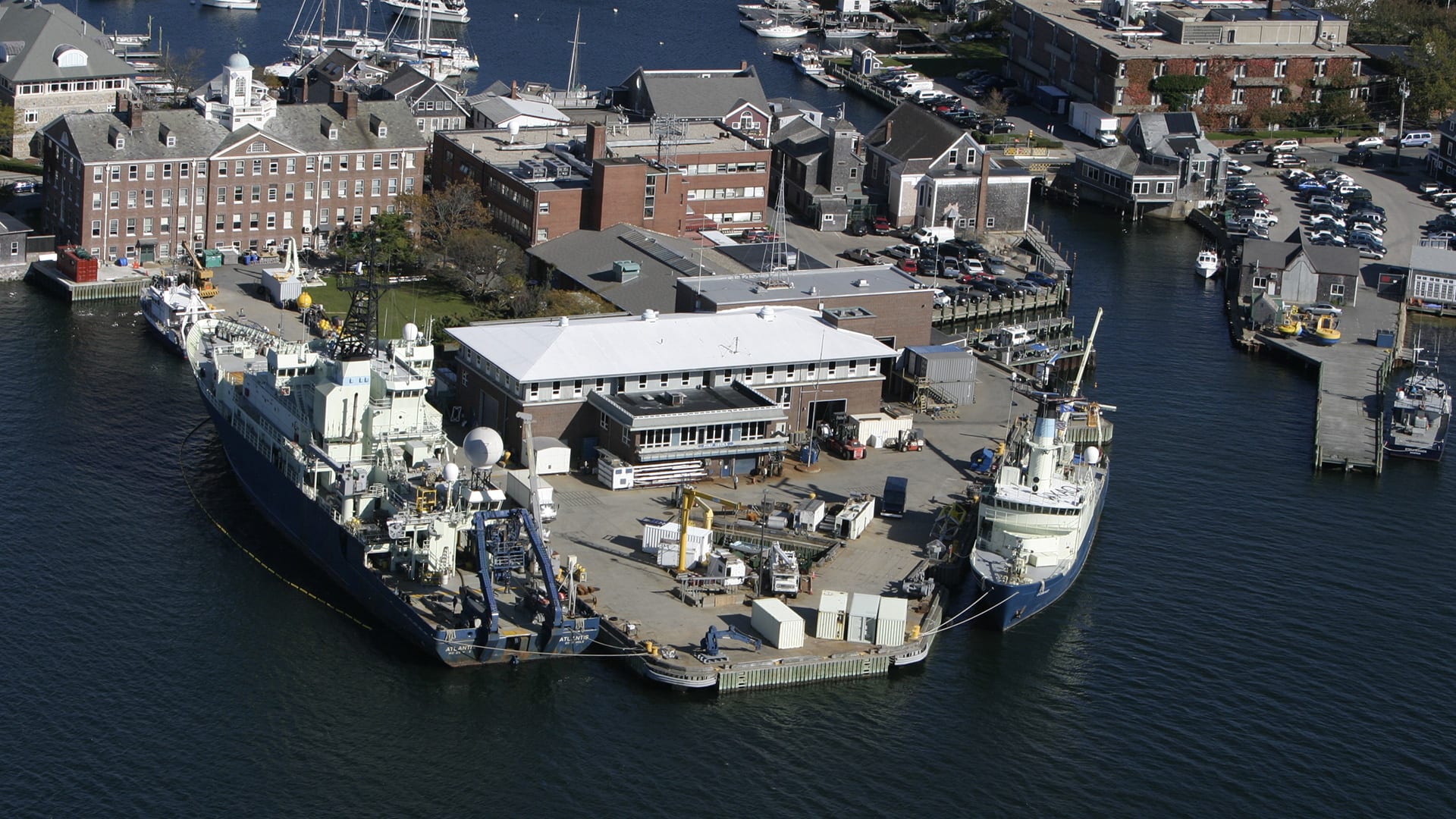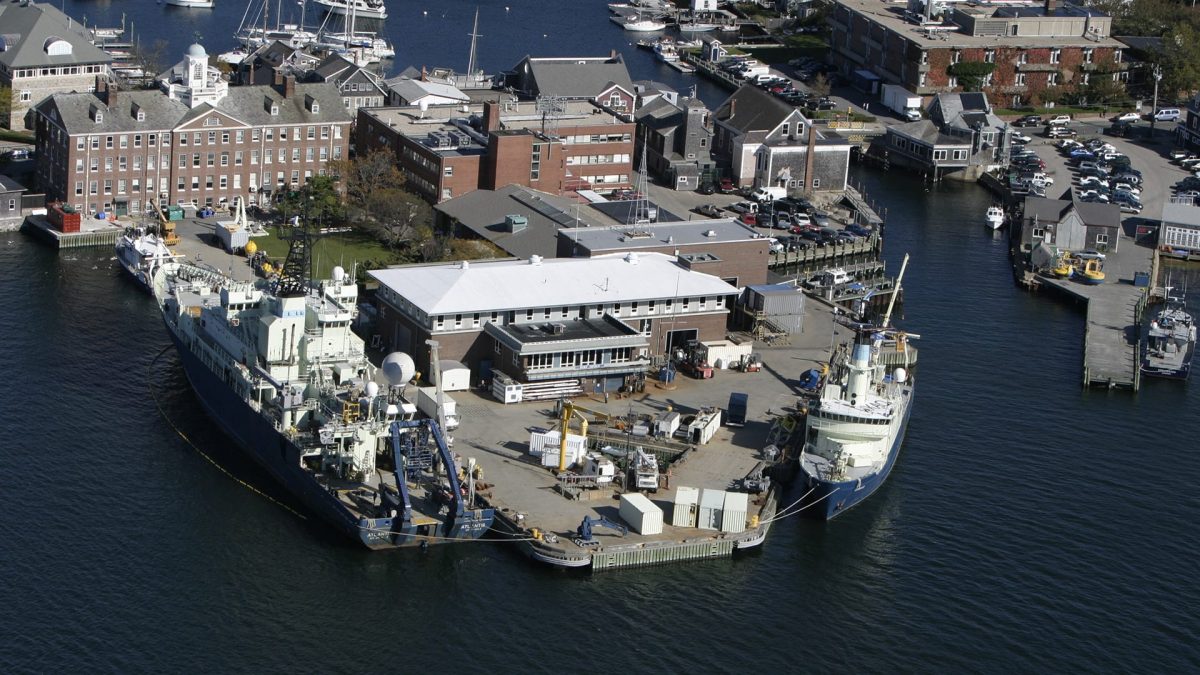 Woods Hole Oceanographic Institution Village Campus. (©Woods Hole Oceanographic Institution)
---
May 24, 2022
Woods Hole, MA – The Board of Trustees of Woods Hole Oceanographic Institution (WHOI) recently welcomed five new Trustees and 10 new Corporation Members at its Spring Joint Meeting of the Board and Corporation.
The newly elected Trustees are George David, Sarah Johnson, Sally Rocker, Alan Chung, and Susan Burke. The newly elected Corporation Members are Rahul Razdan, Bob Jeffe, Mary Graham, Geoffrey Grant, Cameron Hume, Raoul Goff, Todd Sandoz, Christine Fox, Dawn Wright and Mollie Pin.
"We are thrilled and grateful to welcome a new group of Trustees and Corporation Members this year," said WHOI President and Director Peter de Menocal. "The Board and Corporation is critical in WHOI's ongoing mission to advance and enhance research on the ocean's role in our changing planet and climate. Their dedication, focus and talent is greatly appreciated as it is needed now more than ever."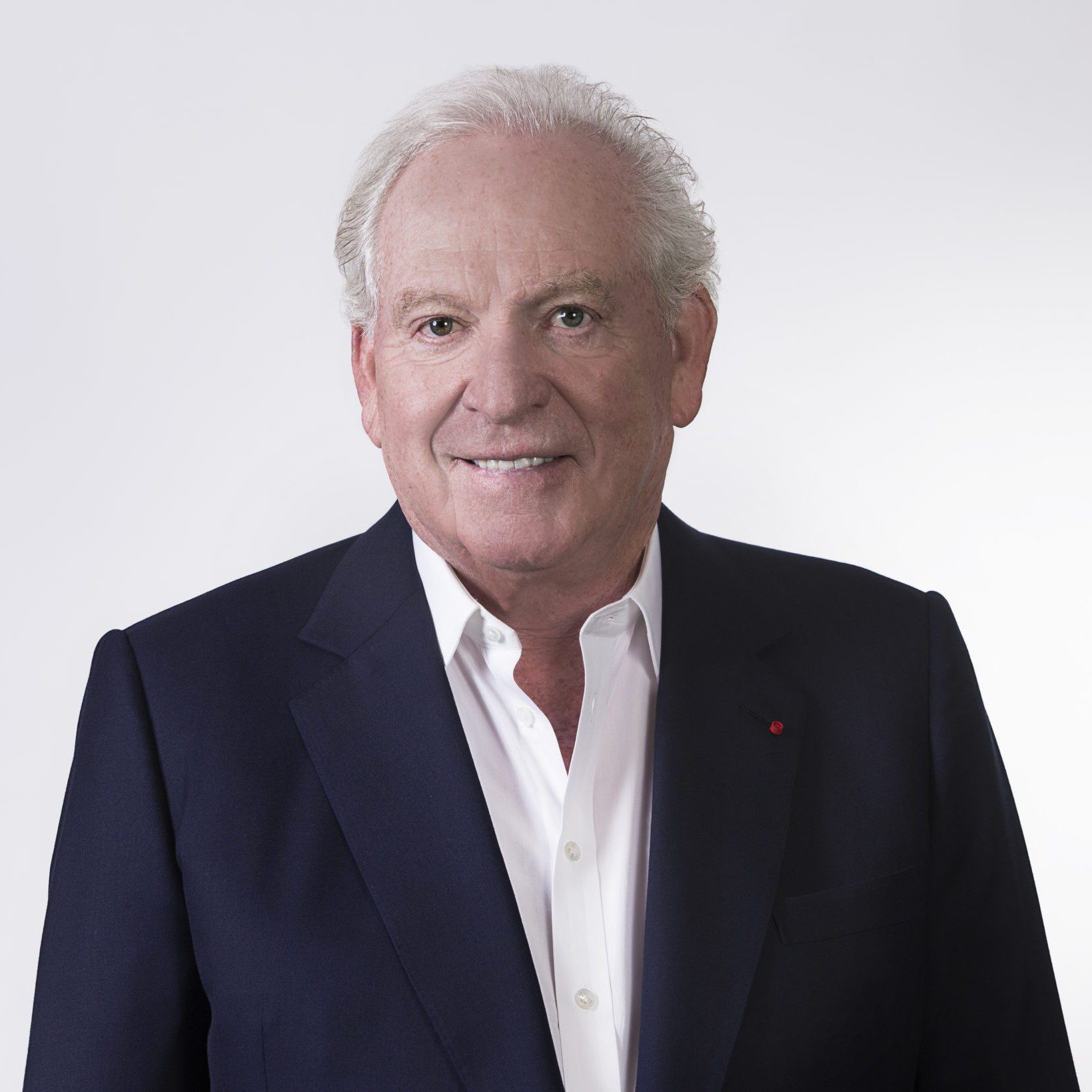 George David
George David joined United Technologies in 1975 and was elected its President and Chief Operating officer in 1992, Chief Executive Officer in 1994, and Chairman in 1997. He left the CEO position in 2008 after 14 years and retired from UTC at the end of 2009 as its Chairman.
Mr. David has been recognized on numerous "Best CEO" lists, including those of BusinessWeek, Barron's, Institutional Investor, IndustryWeek, and Worth magazines. During his tenure as CEO, UTC's total shareholder return ranked first among the Dow 30 Industrials over most time periods.
He earned his undergraduate degree at Harvard and MBA at the University of Virginia's Darden School. He has been a board member of Citigroup and BP and a Vice Chair of the Peterson Institute for International Economics.
He was awarded in 1999 the Order of Friendship from the Russian Federation for contributions to that nation's economy and especially its aerospace industry. France named him to its Legion of Honor in 2002.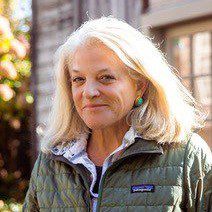 Sarah Johnson
Sarah Johnson is co-founder of Green Hummingbird Entertainment. Sarah is an Emmy award winning film producer, an organic farmer, and an activist for environmental, educational, and gender issues. Sarah has served as a Producer, or Executive Producer, on notable recent films including, Birdman (Academy Award for Best Picture), The Glorias (Sundance 2020), Spaceship Earth (Sundance 2020), The Immigrant, Submergence, Blood Ties, Devil's Knot, Joe, Catch and Release, Lost Child, The Green Inferno, etc. Her social issue documentaries include The Great Hack, the Academy Award nominated The Square, Chasing Ice, The Invisible War, The Hunting Ground and Living in Emergency: Stories of Doctors Without Borders.
Sarah holds a BS in Biology and is on the boards of St. Lawrence University and Conservation South Africa. She also Chairs the Board at Lamont Doherty Earth Observatory at Columbia University. She is currently, amongst other projects, directing The Experiment, a film about campaign finance reform and its effect on our democracy.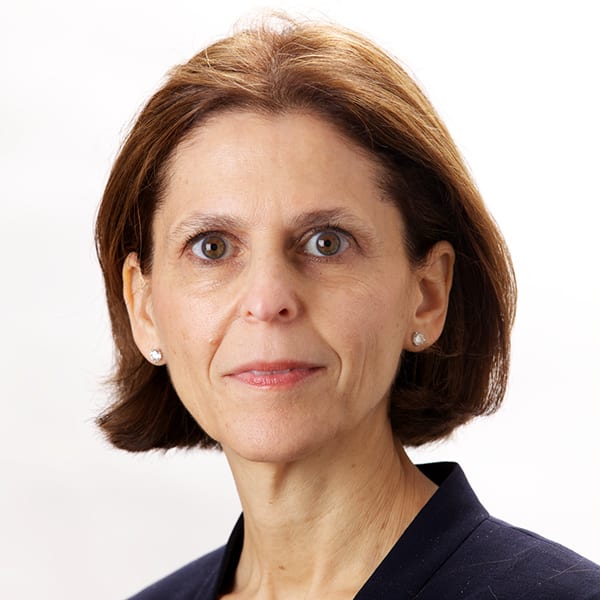 Sally Rocker
Ms. Rocker is a Managing Director & General Counsel at J.C. Flowers & Co. - a private equity firm focused on investments in the financial services sector. She is involved in many aspects of the business both on the investment and the operations side of the firm, including structuring of investment and dispositions, portfolio company oversight, and fundraising. Prior to joining JCF in 2000, Ms. Rocker was Of Counsel at O'Sullivan Graev & Karabell, where she represented major financial institutions in their private equity investments. Prior to that, she was an Associate at Skadden, Arps, Slate, Meagher & Flom in the Mergers and Acquisitions Group from 1988 to 1996. Ms. Rocker began her career in the business sector, working at Petro Lew Corporation as an Associate in the Strategic Planning and Treasury Departments.
Ms. Rocker serves on the Board of Directors for ELMC Group, LLC. She received a B.A. from Brown University, an M.B.A. from Yale University, and a J.D. from Stanford University.

Alan Chung
Alan Chung was most recently the Chief Executive Officer of Perka, Inc. He is a serial entrepreneur with thirty years' experience creating software companies. Alan is an active angel investor and startup mentor. He also serves as a Board Member for WildAid, a wildlife conservation group. He served as the CEO of Zenbe, an email suite that reinvented web-based email. Zenbe was acquired by Facebook. Prior to Zenbe, he founded iAmaze, a pioneering developer of cutting edge Javascript applications. iAmaze was acquired by AOL in 2000. Before that, he co-founded Lighthouse Design and spent seven years leading that company's engineering development of innovative personal productivity application software. Alan and his wife, Buffy Redsecker, are both very active environmental conservationists. Alan holds dual degrees in Electrical Engineering and Computer Engineering from Carnegie Mellon University.

Susan Burke
Susan is an avid horticulturalist and has served as founding member and Vice President of the Hollister House Garden Board of Directors. She is a 30-year Board Member of the New York Botanical Garden, where she serves on several committees, including the Executive Committee and the Science Committee. She is a founding member of the Garden Conservancy, where she is on the Executive Committee and is Chair of the Communication Committee. Susan is also a member of the Bedford Garden Club and the Nantucket Garden Club. Additionally, she was a Board Member and former President of the Administrative Board of Memorial Sloan-Kettering Cancer Center in New York City. She is a former Public Relations and Publicity Director for Bergdorf Goodman, Vice President of Calisch Associates, and Advertising Director at Frances Denny. Susan and her late husband, Coleman "Coley '' P. Burke, have been long-time supporters of WHOI and other non-profits through their Coleman and Susan Burke Foundation, and WHOI was honored to have Coley serve as both a WHOI Trustee and Life Trustee.
About the New Corporation Members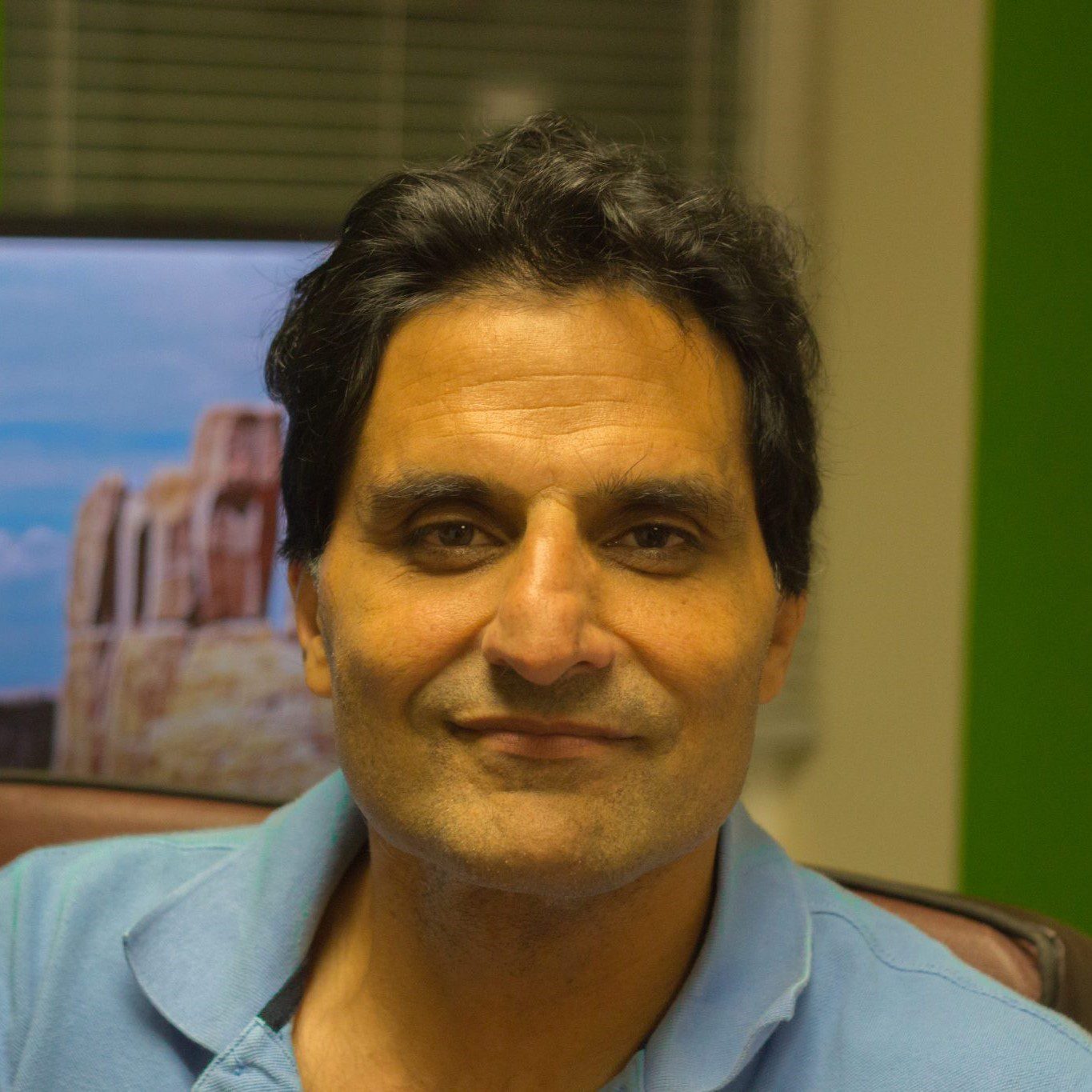 Rahul Razdan
Dr. Rahul Razdan is a scientist and business executive who has had significant roles in the world of academia, startups, and fortune 500 companies. In corporate roles, he was the Sr Vice President of Strategy for Flextronics (FLEX), General Manager of the System and Functional Verification Business at Cadence Design Systems (CDNS), and Alpha CPU architect at Digital Equipment Corporation (DEC). He has successfully built successful startups in areas such as wireless power, machine learning, and low-power electronics design.
In academia, beyond a large range of worldwide collaborations, he maintains academic appointments at the University of Florida, Florida Polytechnic University, and the Institute for Human Machine Cognition. Today, he is CEO of Razdan Research Institute (razinstitute.com), a  technology-based research institute which incubates ideas in the  intersection of technology and society. Active projects for the institute include avvc.net in the area of autonomous vehicles, nextgenedu.net in the area of STEM education, and anew-da.ai in the area of EDA for long life-cycle products. He has a BS (1984) and MS (1985) from CMU and Ph.D. from Harvard University (1994).

Bob Jeffe
Robert A. Jeffe serves as Senior Operating Partner at BlackWatch LLC, a merchant bank that invests and advises in the cleantech and fintech industries, Vice Chairman of Sono Group NV,  a solar electric vehicle manufacturing company, and Director of Associated Bank. He also is a Trustee and Member of the Executive Committee for the Museum of the City of New York.
Mr. Jeffe has more than 35 years of investment banking experience, principally at Morgan Stanley, where he served as Managing Director, Head of Global Energy, Power and Natural Resources, Co-Head of Global Corporate Finance and a member of the Investment Banking Management Committee. Mr. Jeffe also served as Senior Vice President for Corporate Business Development at General Electric Company and as a member of the Board of Directors of GE Capital.
In addition, he was a founder of the first western medical university in Tanzania and also of a senior fellowship program for leading healthcare professionals in the public and private sectors in Central America. Mr. Jeffe received an MBA from Stanford University and an undergraduate degree from Dartmouth College.  Bob has been married for 45 years and has two adult children and two grandchildren.

Mary Graham
Mary Graham co-directs the Transparency Policy Project at Harvard University's Kennedy School of Government. Graham's research focuses on the importance of an informed public to democratic governance, the politics of public data, information strategies to improve public health, safety, and the environment, and the struggle between government openness and secrecy in the United States from the 1700s to the present.
Graham is the author of Presidents' Secrets: The Use and Abuse of Hidden Power (Yale University Press, 2017). She is the co-author with David Weil and Archon Fung of Full Disclosure: The Perils and Promise of Transparency (Cambridge University Press, 2007). In an earlier book, Democracy by Disclosure (Brookings/Governance Institute, 2002), Graham examined the politics and effectiveness of three important and controversial disclosure systems, nutritional labeling, toxic chemical disclosure, and disclosure of medical errors, and suggested how the architecture of such systems influences their effectiveness in improving health and safety. Graham is also the author of The Morning After Earth Day (Brookings/Governance Institute, 1999) which argues that a new generation of environmental problems calls for new policy approaches.
Graham has written for Science magazine, the Atlantic Monthly, the Financial Times, Environment magazine, Issues in Science and Technology, and other publications. She has been interviewed as a solo guest on the PBS Newshour, NPR's Fresh Air, and multiple radio and television outlets.
She serves as a trustee of National Archives Foundation and Juilliard School for the Performing Arts and she is a Trustee emeritus MacArthur Foundation and Pew Charitable Trusts.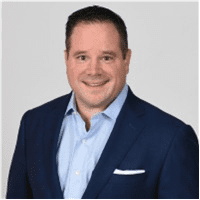 Geoffrey Grant
Geoff Grant is an environmental engineer with more than 20 years of experience planning, designing, and building wastewater infrastructure across the United States. As both a marine biologist and a civil engineer, Geoff specializes in the abatement of stormwater, flooding, and combined sewer overflow impacts to rivers, lakes, and sensitive coastal systems. He currently serves as Senior Vice President of Sales & Strategy with Brown and Caldwell where he is a member of the firm's Executive Committee.In addition, Geoff is also serving in technical and project director roles for the design and construction of several multi-billion dollar pollution abatement facilities in New York City.
Geoff received both his B.S. in Marine and Freshwater Biology and his M.S. in Civil Engineering from the University of New Hampshire.  He is a member of the Civil & Environmental Engineering Alumni Advisory Board at UNH, the Innovators Circle at Cincinnati Children's Hospital, and serves as the Board President of the Indian Hill Club.

Cameron Hume
Cameron is an adviser to the Richardson Center on Diplomacy and an independent consultant working on environmental concerns, including greenhouse gas emission from deforestation. For 40+ years, he was part of the US Foreign Service and was the former Ambassador to Algeria, Indonesia and South Africa. He also served as a Vice Chair on the NOAA Ocean Exploration Advisory Board with Jamie Austin. He was a Senior Fellow at Harvard's Center for International Affairs and a visiting scholar at the U.S. Institution of Peace. He has published three books and numerous articles on foreign policy and speaks four languages: Arabic, French, Italian, and Indonesian. He is a member of the Council on Foreign Relations as well as an attorney admitted to the bar associations of New York and the District of Columbia. Cameron graduated from Princeton University and the American University School of Law. He lives in Alexandria, VA.

Raoul Goff
Raoul Goff is the founder and publisher of Insight Editions and its subsidiaries, Mandala Publishing and Earth Aware Editions, which presents diverse voices of today's leading environmentalists, photojournalists, cultural commentators, artists, and activists. Raoul first developed a passion for the environment while hiking in Hawaii, feeling a deep connection with the earth in his experience. A firm believer in the value of experiential education, Raoul wants every young person to have the opportunity to understand the important interconnections of life on our planet.
Raoul is on the Board of Directors of  NatureBridge (a non-profit organization dedicated to environmental education with campuses inside the National Parks at Yosemite, Olympic National Park, Golden Gate, Santa Monica Mountains, and Channel Islands) and supports many organizations in the field of sustainability and runs a 42-acre organic farm on the Hamakua Coast in Hawaii but lives in San Rafael, CA.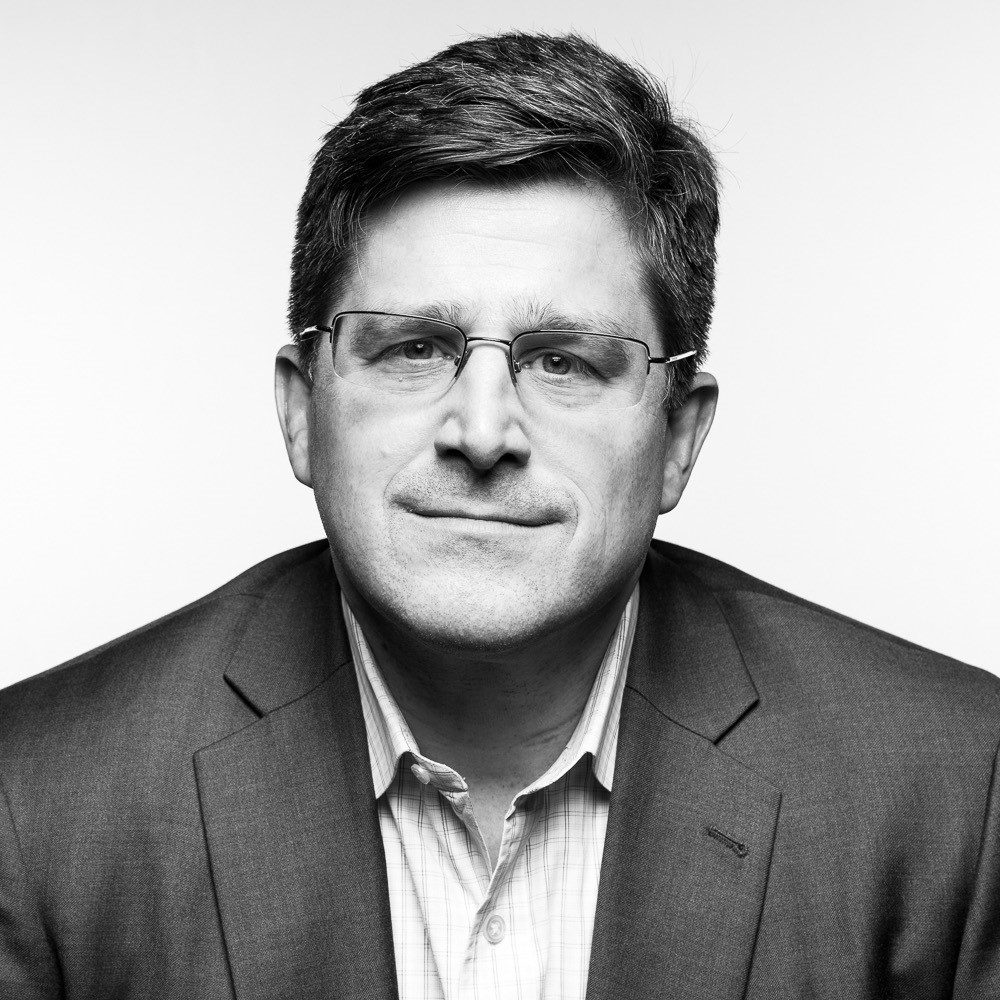 Todd Sandoz
Sandoz, a Managing Director at Barclays Investment Bank, has vast experience in the securities industry and an in-depth understanding of how cutting-edge computer science and data technologies are being applied to financial markets. At Barclays, he is co-responsible for the Global Equities. Prior to his Barclays he was Head of Equities and Execution Services at Nomura.  Before joining Nomura, Todd spent 17 years at Credit Suisse where he worked in Hong Kong, London, and New York in numerous roles across Fixed Income and Equities including Head of Global Foreign Exchange and Short Term Interest Rates, Co-Head of Americas Equities, Global Head of Cash Trading, and Head of Trading and Equity Derivatives in Asia Pacific. Sandoz graduated from Yale University, where he majored in Economics. After graduation he went to work for Citadel Investments, a hedge fund based in Chicago, and then moved to Credit Suisse in Hong Kong.
Todd's desire to look for ways that data analysis and modeling used in finance can be applied Earth Science stems from his love of the outdoors.  His interest in the ocean, environment and the outdoors, originates from his childhood growing up outside San Diego and Virginia Beach, as well as summers and winters with his family in the Pacific Northwest. Growing up he spent a great deal of time fishing, hiking, camping and skiing.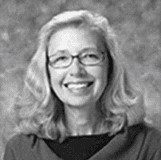 Christine Fox
Christine Fox is currently the Assistant Director for Policy and Analysis at the Johns Hopkins University Applied Physics Laboratory where she connects APL's considerable technology expertise to broader, policy issues. Previously, she served as Acting Deputy Secretary of Defense between December 2013 and May 2014. With her appointment, Ms. Fox became the highest-ranking female official in history to serve in the Department of Defense. From November 2009 until July 2013, Ms. Fox served as the Director, Cost Assessment and Program Evaluation in the Office of the Secretary of Defense. A presidential appointee confirmed by the U.S. Senate, Ms. Fox served as the principal staff assistant to the Secretary of Defense for analyzing and evaluating plans, programs, and budgets in relation to U.S. defense objectives and resource constraints.
Ms. Fox possesses more than three decades of experience as an analyst and research manager focusing on defense issues, with a special emphasis on operations. She formerly served as the President of the Center for Naval Analyses (CNA), a Federally Funded Research and Development Center. She is a life member of the Council on Foreign Relations.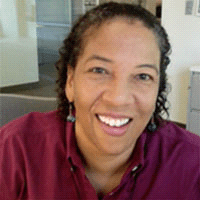 Dawn Wright
Dr. Dawn Wright is Chief Scientist of the Environmental Systems Research Institute (aka Esri), a world-leading geographic information system (GIS) software and data science company. Core to Esri's mission is to inspire and enable people to positively impact their future by connecting them with the geoanalytic knowledge needed to make the critical decisions shaping the planet. She was appointed to this post in October 2011 after 17 years as a professor of geography and oceanography at Oregon State University.
A specialist in marine geology, Dawn has sailed on several research cruises aboard WHOI research vessels while a graduate student at UC-Santa Barbara and a professor at Oregon State. She is also a former H. Burr Steinbach Scholar At-Large (across all disciplines) for the WHOI/MIT Joint Program in Oceanography. Overall, Dawn has participated in over 20 oceanographic research expeditions worldwide, including 10 legs of the Ocean Drilling Program, three dives in Alvin and twice in the Pisces V. In 1991 she became the first Black female to dive to the deep ocean floor in a research submersible. In the summer of 2022 she will become the first Black person of any gender to dive to the deepest spot on the entire planet, Challenger Deep, in the western Pacific Ocean, in collaboration with Victor Vescovo and his Caladan Oceanic team.
In April 2021 Dawn was elected to both the National Academy of Sciences and the American Academy of Arts & Sciences. Her other recent advisory board service includes the Scripps Directors Council, the Science Advisory Boards of NOAA and the EPA, the US National Academy of Sciences Ocean Studies Board, the Board of COMPASS Science Communication Inc., the Ocean Discovery XPRIZE, and many journal editorial boards. Dawn holds an Individual Interdisciplinary Ph.D. in Physical Geography and Marine Geology from UC-Santa Barbara, an M.S. in Oceanography from Texas A&M, and a B.S. cum laude in Geology from Wheaton College (Illinois).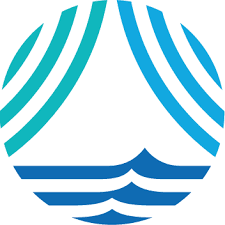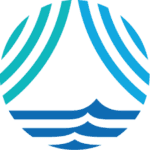 Mollie Pin
Mollie volunteers her time as an educational docent to area schools for the Dallas Museum of Art and tutors at Reading Partners. She is an experienced sailor and active member at the Northwood Club of Dallas, Woods Hole Golf Club, Menauhant Yacht Club, and The Bees, a Dallas book club. Before focusing on her family, Mollie held positions in banking and as the Vice President for Lexington Gas & Marine. Mollie graduated from Duke University and received an M.B.A. from Washington University in St. Louis. Mollie and her husband Paul reside in Dallas and spend summers at their home in Falmouth, MA.
Woods Hole Oceanographic Institution (WHOI) is a private, non-profit organization on Cape Cod, Massachusetts, dedicated to marine research, engineering, and higher education. Established in 1930, its mission is to understand the ocean and its interactions with the Earth as a whole, and to communicate an understanding of the ocean's role in the changing global environment. WHOI's pioneering discoveries stem from an ideal combination of science and engineering—one that has made it one of the most trusted and technically advanced leaders in fundamental and applied ocean research and exploration anywhere. WHOI is known for its multidisciplinary approach, superior ship operations, and unparalleled deep-sea robotics capabilities. We play a leading role in ocean observation, and operate the most extensive suite of ocean data-gathering platforms in the world. Top scientists, engineers, and students collaborate on more than 800 concurrent projects worldwide—both above and below the waves—pushing the boundaries of knowledge to inform people and policies for a healthier planet. For more information, please visit www.whoi.edu