The Indonesian Throughflow
Welcome to the home page for 'The Indonesian Throughflow: Holocene Variability in the Makassar Strait.' This project is a joint effort involving the Woods Hole Oceanographic Institution departments of Geology & Geophysics and Marine Chemistry & Geochemistry and follows the work of WHOI Summer Guest Student Allison Jacobel. As the summer progresses, Allison will continue to update this site with details about her research. Please explore the links at the top of the page for information designed for high school students, undergraduates and researchers alike.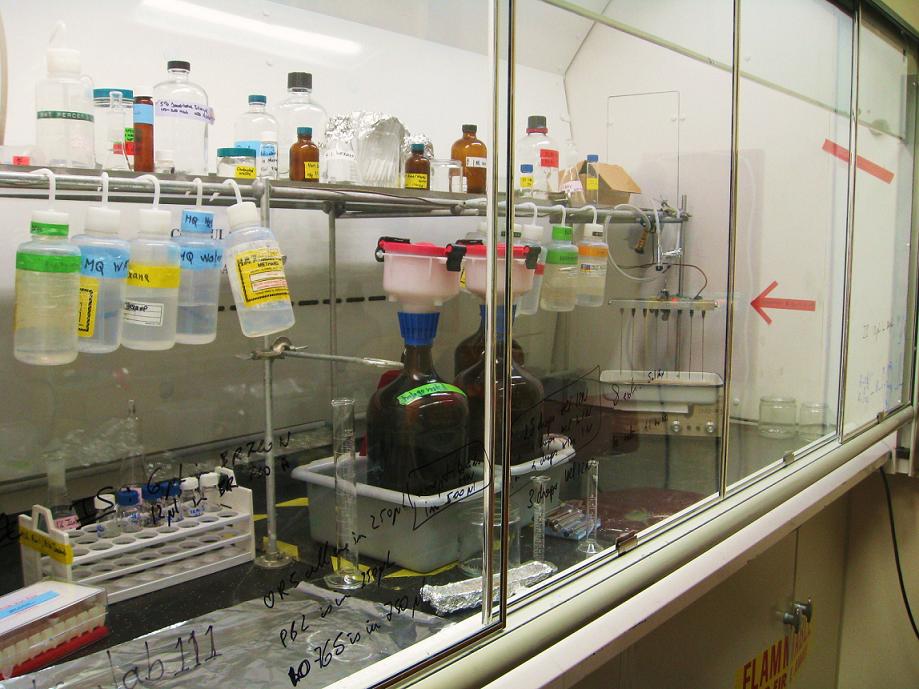 Allison's station under the hood in Dr. Eglinton's lab. (A. W. Jacobel)

This site was created and is maintained by Allison W. Jacobel. If you have any questions please contact me at ajacobel@macalester.edu.