We need to uncover and understand what is happening in the ocean
But the ocean is a remote, vast, and corrosive operating environment. Access to real-time data through sensors and other technologies is costly, time-consuming, and hard to scale.
Through the Ocean Climate Innovation Accelerator (OCIA), we are able to connect world-class ocean scientists and engineers with industry leaders capable of providing technological insights and the capacity to scale up solutions. We are creating a framework for impactful solutions through envisioned "innovation hubs."
To address these challenges and generate new knowledge and solutions at the intersection of ocean and climate science, we are creating dedicated "innovation hubs":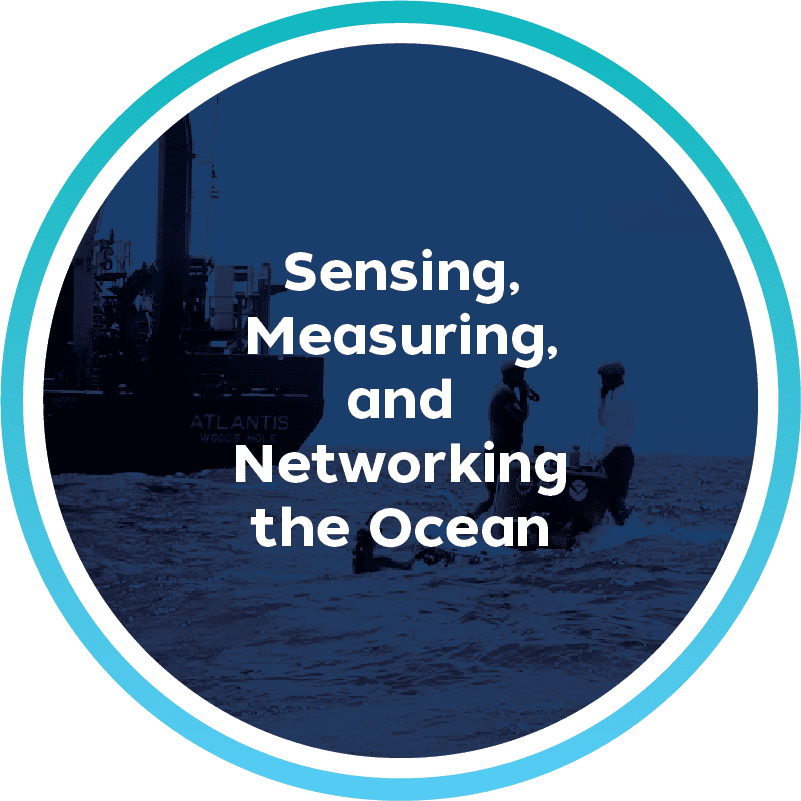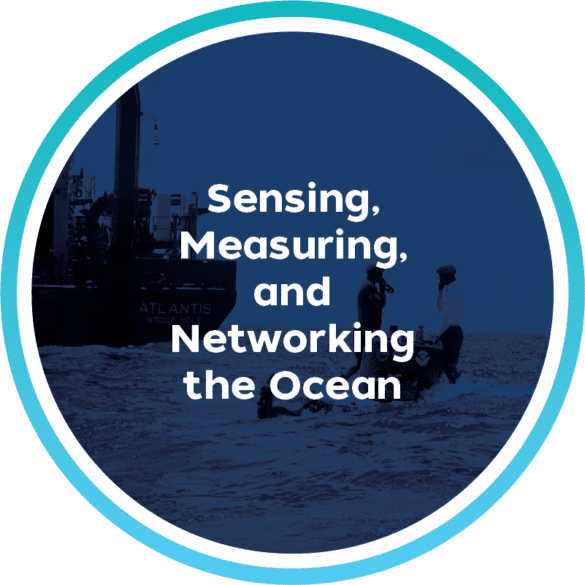 Sensing, Measuring, and Networking the Ocean
Challenge

Generating better insights through continuous monitoring and connections across a wide range of biological, chemical, and other ocean vital signs is essential to improve observational capabilities across large areas and full ocean depth. This hub will focus on leveraging new or existing technologies suited for the challenges associated with sensing, measuring and connecting the ocean. The goal is to create an "always on, always connected" ocean by enabling a vast network of sensors and technologies that communicate with a broad range of usage sources, from satellites to ships to remotely operated and autonomous vehicles working on and deep below the surface.

How consortium members can help

Leverage new or existing technologies uniquely suited for the challenges associated with sensing and measuring the ocean.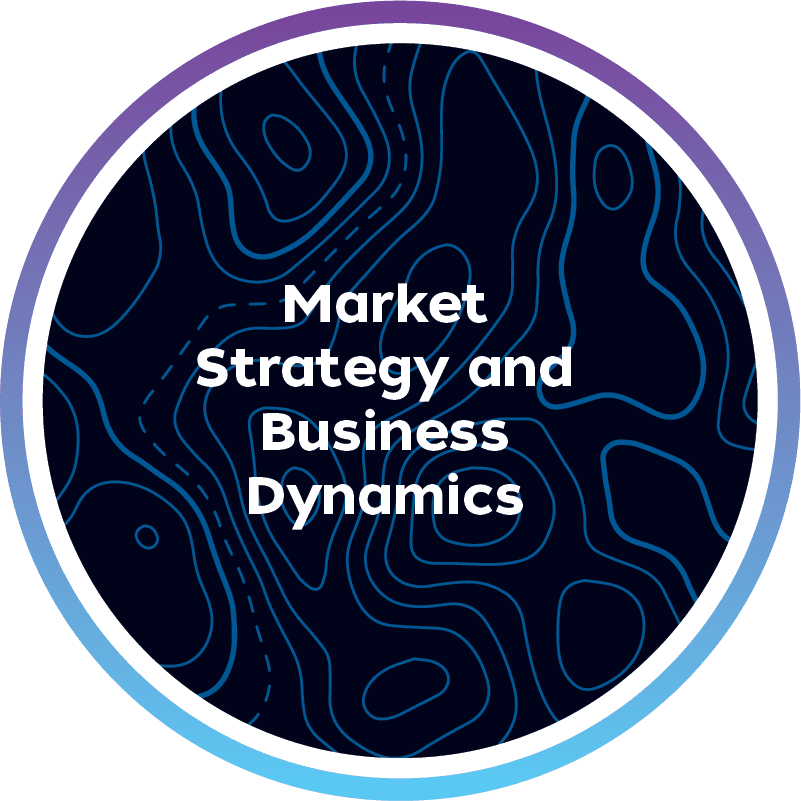 Market Strategy and Business Dynamics
Challenge

Designed to optimize OCIA activities—and ocean science activities more broadly—for real-world impact, this hub will focus on informing business and public policy, and on the communications needed to raise awareness, motivate action, and increase science literacy in key areas. This hub will help inform OCIA's science and technology agenda and ensure its relevance to businesses and policymakers by addressing key needs and knowledge gaps (for example, the structures of carbon trading markets, the intricacies of carbon credit standards and validation, or regulatory factors affecting research into carbon capture solutions).

How consortium members can help

Provide market and business operations expertise, ensure applicability of scientific insights to real-world business problems, and help translate business needs into scientific questions.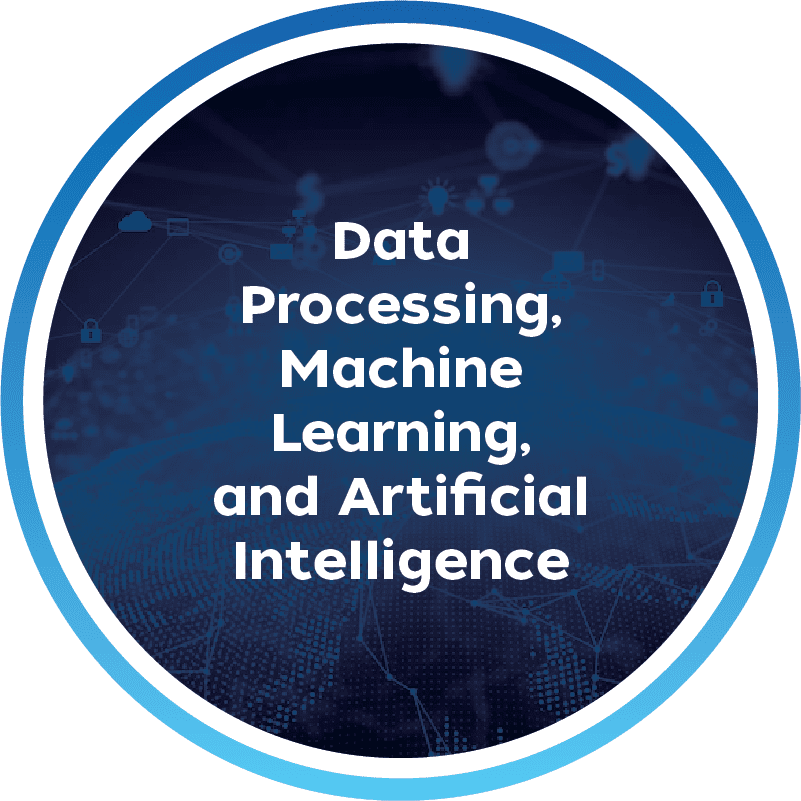 Data Processing, Machine Learning, and Artificial Intelligence
Challenge

Building on WHOI's existing capabilities, such as our existing High-Speed Computing Facility and the NSF-supported Biological & Chemical Oceanography Data Management Office, this hub will unify data-acquisition, usability, and access across a number of major projects and programs. These include the WHOI Ocean Twilight Zone Project; the WHOI-led, multi-institution Ocean Observatories Initiative; and the international Argo profiling floats program—all of which drive major climate-related lines of research. The Data Processing, Machine Learning, and Artificial Intelligence Hub will ensure greater accessibility, more widespread use, and better insights from the high-quality data streams these programs are already producing, while also providing an exceptionally rich source of inputs to the research supported by the Innovation Accelerator.

How consortium members can help

Through the application of machine learning and artificial intelligence, turn the value of real-time data into meaningful insight and solutions.
Interested in becoming a consortium member?
Contact Us
"Through OCIA, we are committed to engaging ADI's engineers and technologies to advance knowledge of the oceans, in order to gain a better understanding of how oceans are impacted by climate change and to develop solutions to restore ocean health. By doing so, we hope to drive meaningful impact on the global fight against climate change."
- Vincent Roche