Welcome
The National Ocean Sciences Accelerator Mass Spectrometry (NOSAMS) facility provides a growing range of radiocarbon dating services and scientific support to clients. Founded at the Woods Hole Oceanographic Institution in 1989, we provide thousands of quality radiocarbon results per year for investigators using 14C in their research. MORE...
In Memoriam: John Hayes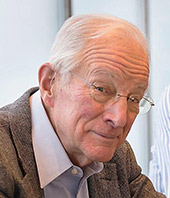 NOSAMS announces with great sorrow the death of our colleague, friend and former Director John Hayes, at his home in Berkeley, California, on February 3, 2017. He will be sorely missed. More information about his remarkable life can be found
here.
Client Services

Log into the Client Portal to view the status of samples in progress, download past results, and to enter new sample submission data.
Education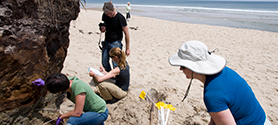 NOSAMS serves the scientific community by providing education and advice on the use of radiocarbon AMS as a multipurpose tool for research. MORE...
Funding
NOSAMS operates at the Woods Hole Oceanographic Institution
with National Science Foundation sponsorship.