Summer Walking Tours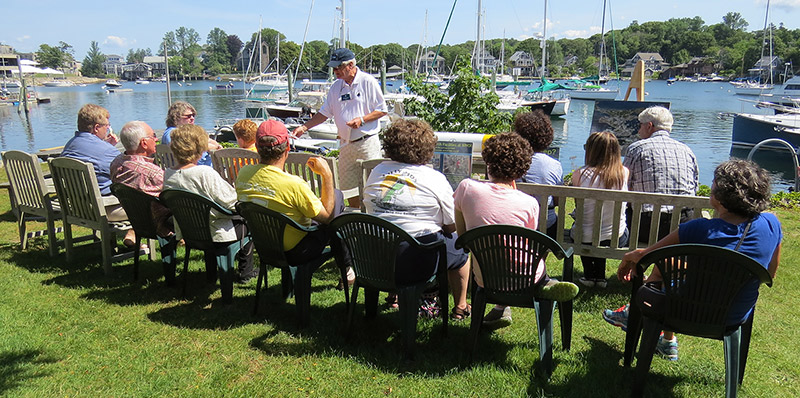 SHARE THIS:
In July and August, knowledgeable WHOI volunteers guide visitors on free walking tours through the WHOI dock area and other restricted village facilities.
Launched from the WHOI Visitor Center at 93 Water Street in the center of Woods Hole village, the tours take approximately one hour and fifteen minutes and provide background on the research conducted at WHOI and on the history of the Institution. Tours are available, Monday through Friday at 10:30 a.m. and again at 1:30 p.m. Space is limited, so see below to register for a tour. Call (508) 289-2252 or email information@whoi.edu for more information. Tours are recommended for a teenage to an adult audience.
Register for a Tour
Summer tours will be available in July and August, 2019. Check back later for details.
PLEASE NOTE: Due to the high volume of visitors during the summer months, we cannot accommodate any special groups beyond our regularly scheduled tours (10:30 a.m. & 1:30 p.m.).