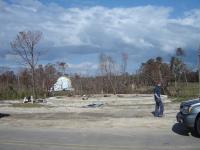 This water tower was removed from its cement base (foreground) by the storm surge of hurricane Katrina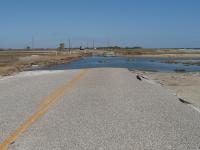 Road west of Galveston damaged during hurricane Ike




Holocene Hurricane Records

I am using a multi-proxy approach (e.g., surface sampling, coring, GPR, CHIRP, micropaleontology, sedimentology, stratigraphy, and AMS 14C, 210Pb, 137Cs dating) to develop high-resolution Holocene tropical cyclone records from coastal New England, Florida, and the Caribbean.

Proxies such as grain size and foraminiferal assemblages in sediment deposits may be useful as a potential surrogate for storm surge intensity (surge and wave climate). Reconstructions of tropical cyclone records could show how tropical cyclone intensity may have varied under past climate conditions and point to how it may vary under future climate scenarios.