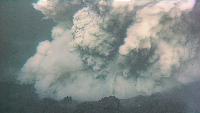 Explosive eruption of NW Rota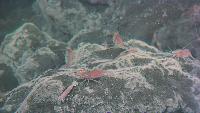 Shrimp living off the of the sulfur oxidizing bacteria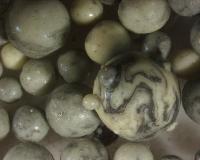 Sulfur spheres found in volcaniclastic material collected from the main vent site




Submarine volcanism at NW Rota

This was a ship-based expedition where we used a Remotely Operated Vehicle (ROV) to collect video images, photographs and rock samples from various submarine volcanoes in the Southern Seamount Province of the Mariana arc. This project involved researchers from JAMSTEC, the University of Texas at Dallas, NOAA, the Geological Survey of Japan, Caltech, Oregon State University and the Carnegie Institution of Washington. One particularly exciting aim of this project was to determine whether NW Rota volcano was still active after it's initial discovery last year. The activity was even greater than it was a year ago!