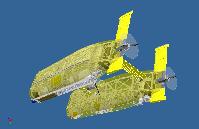 Rendering of HROV in AUV mode. From Autodesk Inventor CAD Model. (Rendering, D. Peters)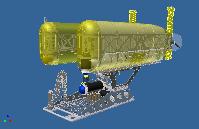 Rendering of HROV in ROV mode. From Autodesk Inventor CAD model. (Rendering - D Peters)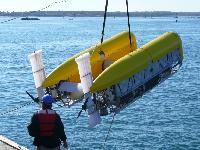 HROV being launched for first dock test in AUV mode. (Don Peters)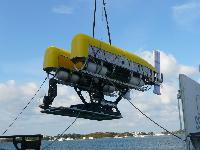 HROV being launched in ROV mode during dock testing. (Don Peters)




Hybrid 11km Remotely Operated Vehicle (HROV)

Collaborators:
Andy Bowen, Louis Whitcomb, Jerry & Joan Stachiw, Glenn McDonald

Dual-mode AUV/ROV capable of operating to depths of 11,000 meters. Unique vehicle geometry and novel use of ceramic spheres for flotation, along with ceramic pressure housings, are among the features implemented in this design.